Steel Building Workshop Kits for the Do-It-Yourselfer
Metal prefab workshops fulfill the fantasy of every do-it-yourselfer.
Whatever your ideal home shop, RHINO metal building workshops can create the perfect workspace for you.
DIY Steel Workshop Kits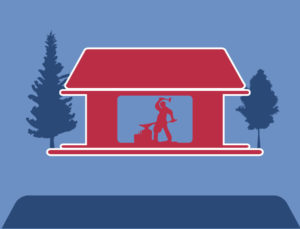 Do-it-yourselfers are independent thinkers.  They find building or repairing things with their own two hands both relaxing and rewarding.  Tinkering on something practical gets their imaginative juices flowing.
The problem is finding the space to work and house their pride and joy— their tools.
That is just one of the reasons so many do-it-yourselfers choose steel building workshops; they can literally build it themselves.  Constructing a personalized steel building workshop becomes not only a means to an end, but a fun, money-saving project in itself.
Endless Possibilities for Steel Building Workshops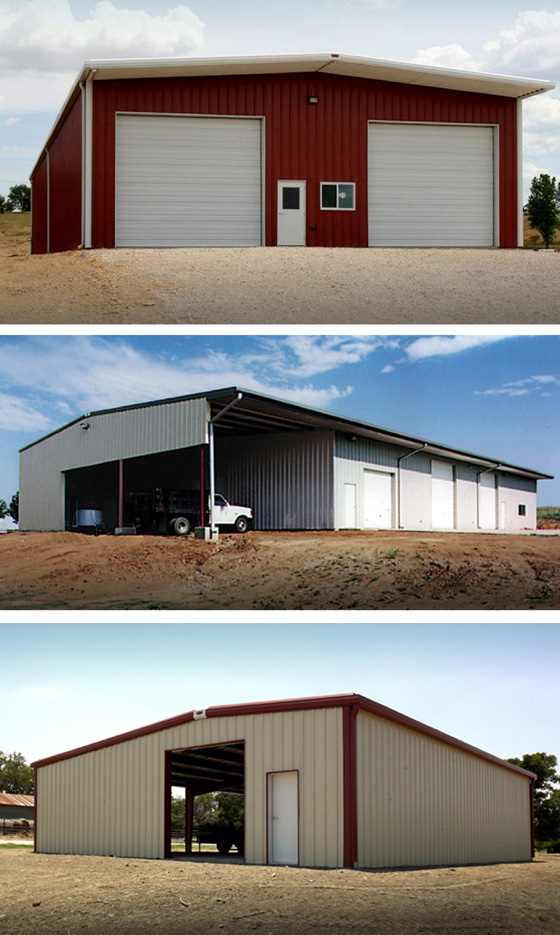 The uses for steel prefab workshops defy the limits of imagination.  Your ideal workshop might include space for one— or several— of the following:
Audio/video editing equipment or home recording studio
Auto bodywork shop
Bathroom and/or shower
Car, boat, and RV space with multi-use prefab garage kits
Electronics/computer lab
Furniture building
Hobby shop
Home office
Lawn and garden equipment and tools
Mechanical or metal shop and tools
Room for serious, on-going work— and fun weekend projects
Storage for classic automobiles, motorcycles, tractors, or bicycles
Welding equipment and work area
Woodworking and carpentry tools and projects
Workbenches and supply cabinets
Privacy!
Why Choose Steel Prefab Workshops?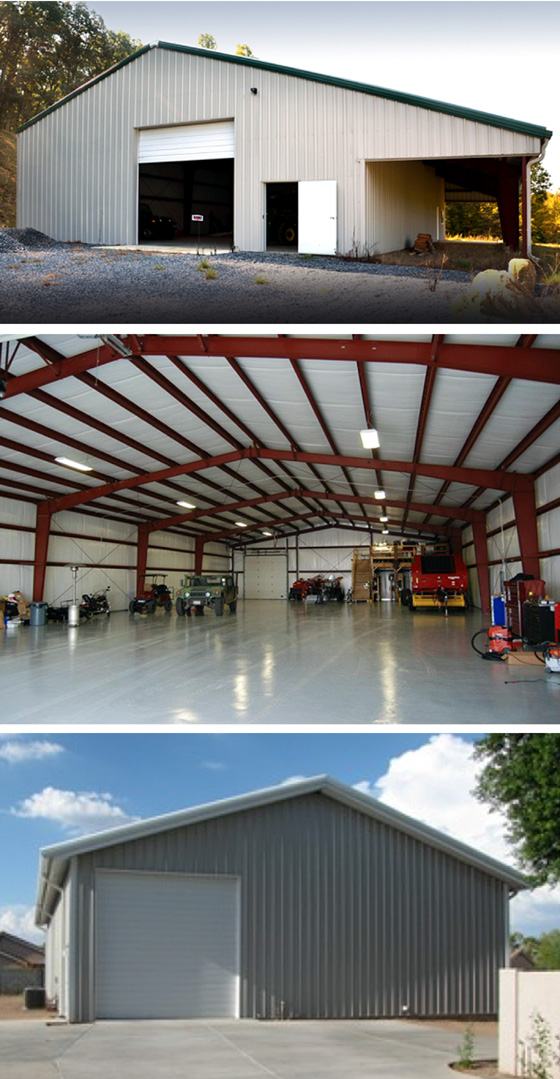 The strengths of RHINO metal workshop buildings are both legion and legendary.  RHINO-tough metal building workshops promise:
Commercial-grade steel framing with a high-recycled content
Affordability— especially for do-it-yourselfers
Clear span interior for complete freedom from unwieldy interior columns
Fast and simple framing erection
Resistance to damage from high winds, termites, lightning, vermin, earthquakes, and mold
Fire-resistance— which is especially important in workshops
Pro-Value insulation for year-round comfort and lower utilities
No overhead webbing that attracts messy birds
Easy expansion
Increased property value— and sales appeal
Flexibility of use, as your interests and needs change
Virtually maintenance-free ownership, so no wasted time on upkeep
A strong, lasting workshop that retains its beauty and value for decades
RHINO's guarantee that the steel framing will meet or exceed all current local building codes for the lifetime of the structure
Customizing options to complete your workshop to your specific needs
Conclusion
RHINO can deliver metal workshop buildings and prefab garage kits to exactly fit every do-it-yourselfer's individual need and budget.
Envision Your Dream Steel Building Workshop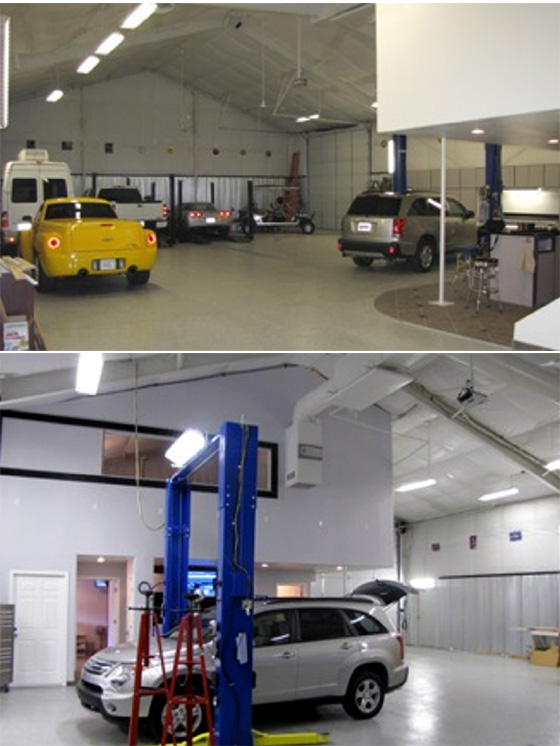 Call RHINO to discuss our metal building workshops today.  Our experienced steel building specialists will assist you with sizes, options, and customizing our workshop kits to your vision.
Speak to a helpful RHINO adviser now at 940.383.9566 to start designing your prefab workshops.
(Updated 8-26-2020.  Originally published 2-21-2014.)