How to Start a Self Storage Business with RHINO Steel Buildings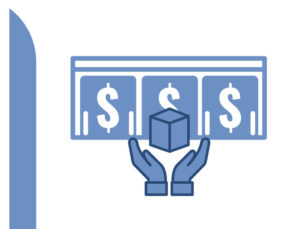 Now is a terrific time to start a self storage business— or to expand an existing operation— with pre-engineered steel self storage buildings from RHINO Steel Building Systems.
Why?
A self storage business is a great real estate investment for novice business people
Self storage offers a good return on the initial investment
Interest rates are incredibly low
Driven by the current pandemic, self storage occupancy stands at 95% according to the New York Times
An Excellent Time to Buy Metal Self Storage Buildings and Start a Self Storage Business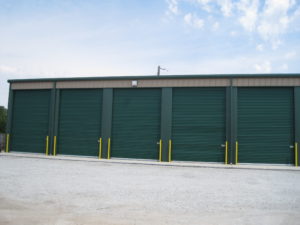 Self storage flourishes during times of change.
The recent economy forced many young people to return home until their job situation improved.
Where will they put all their household goods in the meantime? They'll rent self storage units.
Many baby boomers are now opting to downsize to smaller homes while interest rates are low.
Where will they store the overflow of furniture and other items? They'll go to a nearby mini-storage facility.
An estimated 31 million Americans move each year. When they move, they have to do something with all their surplus furniture and household goods. Therefore, they rent self storage units.
Steel Self Storage Buildings to Attract Commercial Renters, Too
Over 70% of mini-storage renters are homeowners.
However, small businesses often rent self storage units to warehouse archived documents, tax records, excess inventory, and equipment.
It is more cost-effective for a small business to storehouse surplus materials, increasing room for growth, than it is to acquire additional office space.
Self Storage as a Business
Facts to consider about how to start a self storage business:
Currently the average size of self storage facilities is about 56,900 sq. ft.
Maximizing land use with as many self storage units as feasible brings cost-per-unit down.
According to Spare Foot, the average rental per unit is $89.12.
Military bases are a prime location for many self storage operations. Military personnel rent about 4% of all total units.
Nearby multi-family developments may increase demand for smaller self storage units, which typically produce a higher per-square-foot return on investment than large units.
Metal Self Storage Buildings from RHINO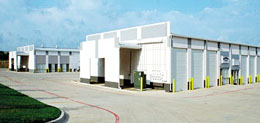 Before you decide on self storage as a business, consider the quality of your facility.
Customers choose well-kept self storage facilities with sturdy, attractive units.
RHINO supplies premium steel self storage buildings that protect your clients' belongings— and your company's reputation.
Our premium self storage buildings stand out from the common herd. We use extra strong, durable, commercial-grade materials. In addition, the RHINO system includes built-in features not available with most other metal buildings.
Discover The RHINO Difference in self storage structures for yourself.
Cash in with your own self storage business with RHINO-tough steel buildings.
Please call today for a FREE ESTIMATE on our prefabricated metal self storage buildings or other metal building projects.
Speak to one of our experienced metal building specialists now at 940.383.9566.
(Updated 10-27-2021. Originally published 3-29-2013.)