Roomy Metal Garage Buildings Increase Property Value
Why settle for just a garage when roomy metal garages and steel workshop kits offer more possibilities for new garage construction? Why not build a garage that includes ample room for storage and favorite activities?  You will be the envy of the neighborhood!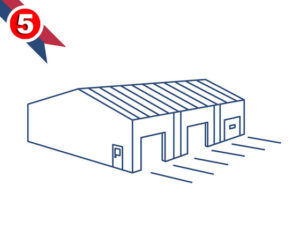 Try to imagine having room for all your vehicles— plus extra storage for all the stuff crowding your living space.
Metal garage buildings also supply enough room to create your own dream space.  Let your imagination go!  Here are just a few possibilities:
Home theater
Crafts and hobbies space
A guest apartment
Whatever your fantasy space, indulge it. RHINO steel garage building kits create the space for dreams to come true.
Five Reasons to Choose Multi-Use Steel Garage Kits
RHINO's steel garages are: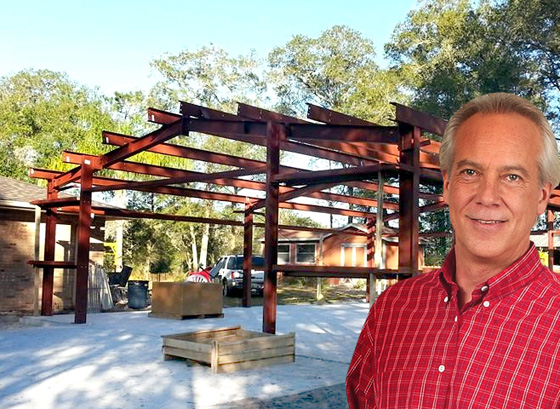 #1: VERSATILE: Pre-engineered metal garage buildings are self-supporting. Consequently, clear span steel garage kits deliver complete floor plan freedom— now and in the future.
Moreover, remodeling is a snap with steel.  You need not worry about interfering interior load-bearing walls.  You are free to renovate, as you like.
#2: AFFORDABLE: Prefab steel garage buildings are economical to build and to operate.
Here's how steel prefab garages save you money:
The low cost-per-square foot of RHINO steel garage kits will astound you. In addition, prefabrication cuts construction time by 33%.
People often find erecting their own steel building both fun and economical. Some do-it-yourselfers prefer to have the steel erected by an experienced crew, but reduce construction costs by finishing the interior themselves.
The fire-resistant qualities of steel earn sizable discounts on insurance premiums.
Well-insulated steel garage buildings reduce utility bills. (RHINO Steel Building Systems' optional Pro-Value Insulation Package cuts cooling and heating costs as much as 50%.)
Metal buildings require very little maintenance. That is another money saver.
Spacious metal garages attract buyers and increase your selling your price, too.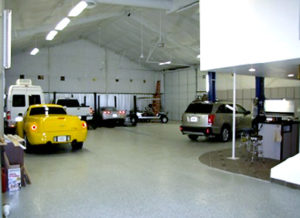 #3: STRONG: No other building system protects your vehicles and valuables better than steel structures.  Premium-quality steel garage buildings resist damage from earthquakes, fires, snows, leaks, lightning, mold, rot, and time.
#4: DURABLE: Steel buildings will last decades longer than other building methods. In addition, steel garage building kits retain their good looks and value better, too.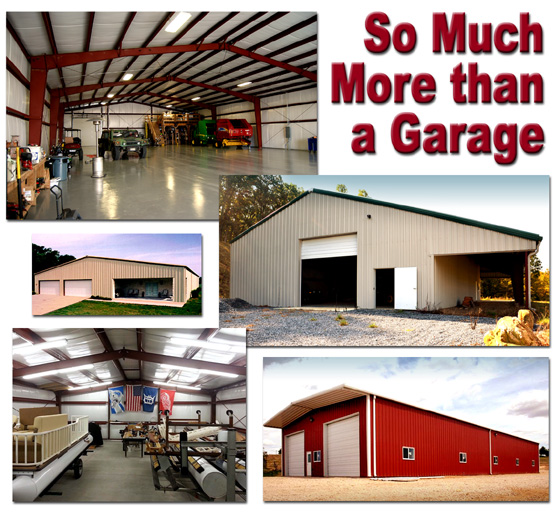 #5: SIMPLE TO ACCESSORIZE: Garages and other detached buildings increase property value most when they complement the look of the home.
Choose to finish the exterior of your RHINO steel structure with steel panels in colors compatible with your home exterior.  Or, make your steel structure match your home with a brick, glass, stone, or stucco exterior.
Conclusion
Bigger is better when adding a detached garage.  Adding functional space to your garage plan reaps great rewards today— and in the future.
Call about Our Spacious Metal Garages Today!
Ask for more information and a free quick quote.  Please call RHINO now at 940.383.9566 and find out what you can do with a steel metal garage.
(Updated 3-11-2020.  Originally published 1-19-2016.)