The Beaver State Loves Pre-engineered Steel Buildings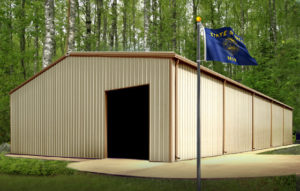 Metal buildings in Oregon stand up to the unique challenges of the Beaver State.  From dense forests, to coastlands, to arid deserts, pre-engineered steel buildings provide the perfect solution for every construction project in the state.  For example:
Need a 500,000 sq. ft. import warehouse in Portland? RHINO steel buildings meet all your criteria.
Planning a business complex in Salem? You will find nothing works better than prefabricated steel structures.
Is your congregation in Eugene planning a new church building? Steel framing allows more design freedom than any other building method.
Need a hangar for your private plane or jet in Medford?  Steel buildings provide large, unobstructed interiors that are simply not possible with other building systems.  RHINO has hangar doors to fit any aircraft.
Thinking about starting a self-storage business in Ashland? Nothing protects better, lasts longer, or stands stronger than steel.
Want a bigger barn for your farm in the Willamette Valley? Farmers and ranchers everywhere love the quality of a practical, economical, low maintenance metal barn.
Dreaming of a multi-purpose structure for a garage, workshop, and storage space at your home in Corvallis? Do-it-yourselfers prefer easy-to-erect pre-engineered steel buildings for their residential projects.
The Benefits of Metal Buildings in Oregon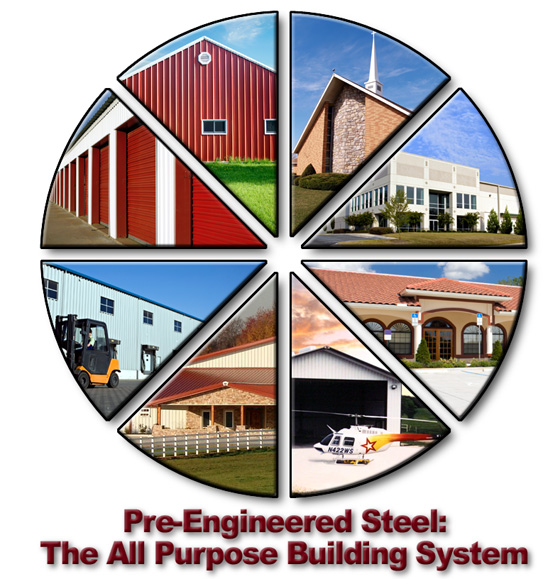 Steel dominates the low-rise agricultural and commercial building markets today, because perceptive farmers, ranchers, and commercial business people appreciate the advantages metal buildings provide.
In fact, steel now frames 95% of all low-rise industrial construction.
In addition, many homeowners choose pre-engineered steel buildings for garages, storage buildings, man caves, hobby buildings, workshops— and even for their houses.
Look at some of the advantages pre-engineered Oregon metal buildings deliver:
VERSATILITY:  RHINO's steel structures can be as large as 480' wide.  Eave heights up to 40' tall are standard, with taller structures possible with a custom quote.  RHINO's building lengths are unlimited.
STRENGTH:  Steel has the highest strength-to-weight ratio of any building material.  RHINO structures meet or exceed every local building code in Oregon— guaranteed.  RHINO provides unbeatable protection from high winds, heavy snows, lightning, and seismic events.
DURABILITY:  Steel does not rot, creep, split, sag, mold, or attract termites as wood structures do.  Oregon steel buildings will last decades longer than lumber-framed structures.
AFFORDABILITY:  You will be amazed at the affordability of RHINO's Oregon metal buildings.  Our pre-engineered steel buildings reduce construction time about 33%.
Steel buildings in Oregon that are insulated with RHINO's optional Pro-Value Package slash heating and cooling costs as much as 50%.  Steel buildings require almost no maintenance.  In addition, metal buildings in Oregon earn substantial discounts on insurance.
WATERPROOFING:  Oregon is a very moisture-laden state.  RHINO structures include many additional waterproofing features and condensation-fighting features such as rust-resistant screws with protective washers, closure strips, mastic seals, and die-formed ridge caps.
RHINO options for enhanced waterproofing include:
24-gauge standing seam metal roof with no exposed screws
Gutter and downspout systems
Ridge and louvered vents
Eave overhangs to divert water away from the structure
Learn More about RHINO-Tough Steel Buildings in Oregon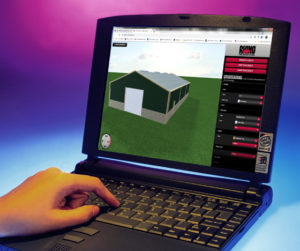 Make your next construction projects with RHINO's Oregon pole barn kits and metal buildings.
RHINO ships structures all across North America.  In addition, our Oregon steel buildings arrive from the closest factory to reduce your shipping costs.
Try our free online design tool, visit our photo gallery, and check out our current building specials on our website.  Then call RHINO at 940.383.9566 for more details.
 (Updated 11-24-2020.  Originally published 10-8-2014.)