How to Start Your Own Business and Thrive
Have you been thinking about starting a business this year?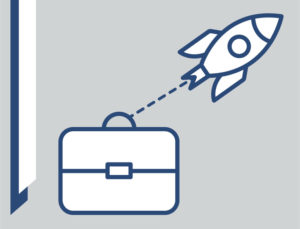 Many people dream of being their own boss and becoming financially independent. However, do you actually have what it takes to succeed and start your own business?
Find out now with these tips on starting your own business.
Small Businesses, Big Impact
According to Fundera, there are now 30.2 million small businesses in America. In fact, small businesses account for 99.9% of all business in the U.S.
However, what exactly constitutes a small business?
The Small Business Association defines a "small business" as an independently owned, non-governmental company with less than $7 million in annual sales and fewer than 500 employees.
Be advised, however, that annual sales and number of employee statistics vary somewhat from industry to industry in defining a small business.
What Skills Do You Need for Starting a Business in 2020
So what are the qualities needed for successfully starting a business this year?
PASSION. Successful businesses are run by people who absolutely love what they are doing.
Passion drives zealots to success in their businesses. To effective business owners, it is about more than the money; it is also about the founding idea or product of their business.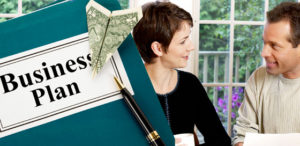 CONFIDENCE. Prosperous business owners are assured of their own abilities— and confident in their product or service.
Enthusiasm and sincerity sell. If you do not believe in yourself, your idea, or your business, neither will your customers.
In challenging or stressful times, self-assured business owners keep their eyes on the prize— a successful enterprise.
Moreover, confident people see mistakes as a learning experience, not as an indictment or a personal failure.
PLANNING. To start your own business well, you need a clear vision of where the business will go.
Successful business owners research everything carefully.
For instance, they analyze their market thoroughly. In addition, they create a business plan based on facts and concrete data.
Excellent planners also know when to adjust their plans. Rather than doggedly following a plan that no longer works, successful entrepreneurs adapt to changing markets and business opportunities for growth.
PERSISTENCE. Perseverance pays off in all businesses, but is especially critical in new startup enterprises.
Persistent managers with a never-give-up attitude will out-perform more talented businesspeople who throw in the towel too easily.
KNOWLEDGEABLE. The best entrepreneurs learn everything about their product, service, market, competition, and industry. They enjoy learning and sharing their knowledge.
A perceptive business owner is ready with an answer to every customer question.
Good business managers find their niche and then exploit it. They are constantly learning ways to improve their skills and their operation.
Five Skills Needed for Starting Your Own Business
Learned skills also play a part in launching prosperous enterprises.
CUSTOMER FOCUS. Remember, your customers ultimately decide whether your business fails or succeeds. Therefore, build your company's character on first-class service.
Know your customers. Cater to them.
Treat your customers with respect and courtesy. If you do, you will not only have a repeat client, you will also have a happy customer who refers others to your business.
SALES SKILLS. New business owners without prior sales experience need to learn basic sales techniques. Fortunately, hundreds of books and online instruction offer courses to teach salesmanship.
The best salespeople simply like people. They are genuinely friendly and outgoing. They make connections, not just sales. Again, successful business owners focus on the needs of the customer— more than their next sale.
MANAGEMENT SKILLS. Cash flow is the life blood of any business, large or small. Therefore, without astute money management, new business owners quickly find themselves overburdened— and underpaid.
For example, track marketing dollars carefully. New businesses operating on a shoestring budget cannot afford to waste money on marketing that does not bring in results.
ORGANIZATIONAL SKILLS. Organization is especially important when launching a new business.
Business startup owners cannot afford to waste time looking for lost invoices or orders or client requests. Consequently, a good business manager knows how to prioritize, making the most of their time and resources.
DELEGATING. Sadly, entrepreneurs are often control freaks. The business is their baby; giving up control of any area is terrifying. Consequently, new business owners soon burn out trying to do everything themselves.
Bosses who demand having the last say on every detail strangle growth.
For the sake of your business— and your sanity— learn how to delegate. Hire talented people and then allow them to do their jobs.
Drive the Business; Don't Let It Drive You
New business opportunities can become all consuming.
Resist the temptation to work 24/7.
Don't let yourself become so intensely focused on your work that you never take breaks or stop for meals or spend "down time" with friends and family.
Taking time off for rest and relaxation will pay off in the long run. Down time keeps you stronger, more enthusiastic, and more creative for your new business.
We Know How to Start Your Own Business
We opened RHINO Steel Building Systems as a startup business in 1998. Therefore, we know the passion that drives a new business owner. Indeed, we know the joy of watching your business grow and thrive.
Today RHINO Steel Building Systems is well established as a premier brand name in prefab metal buildings.
The Best Business Startups Begin from the Ground Up
Business success grows one sale at a time. Therefore, at RHINO, we built our reputation and our business one steel building at a time.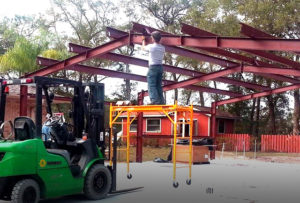 First, we focus on creating the best steel building package for the customer's building dollar. In fact, RHINO buildings meet or exceed all local building codes for the LIFETIME of the structure— guaranteed.
Secondly, our metal building packages include 26-gauge steel panels as standard— not the thinner 28-gauge or 29-gauge panels of many of our competitors.
Moreover, other metal building companies use cheaply made R-style steel panels. RHINO supplies stronger PBR steel panels with deeper overlap. Consequently, our PBR panels create much stronger structures.
RHINO's value-added features include die-formed ridge caps, closure strips, welded clips, formed base trim, and cover trim for all openings. These features are included in the standard RHINO steel building package at no additional cost to our customers.
Conclusion
In all new business opportunities, you will find focus, persistence, and commitment to excellence will lead to success.
The Best Business Startups Begin with a RHINO Metal Building
At this moment, RHINO structures are going up all over Canada, Mexico, and across America. Shouldn't your new business headquarters be one of them?
Whether you are starting your own business with a warehouse or a small backyard office, start with a RHINO-tough structure. Use RHINO prefab steel buildings to house your new business operations.
RHINO steel structures save time and money. You will find our products unmatched, our prices competitive, and our service unbeatable. Moreover, our buildings are designed to expand as business opportunities grow.
Call RHINO today at 940.383.9566.
Do not miss part two of this series on starting your own business, with a list of ideas for the best business startups in 2020!
(Updated 1-8-2020. Originally published 12-28-2016.)