RHINO PRE-ENGINEERED METAL warehouses
Regardless of the size, RHINO building systems are perfect for steel warehouses, distribution centers, and online fulfillment centers.
RHINO prefabricated buildings offer benefits for the warehousing industry which are unavailable with other types of construction.
RHINO Steel Warehouses Erect Quickly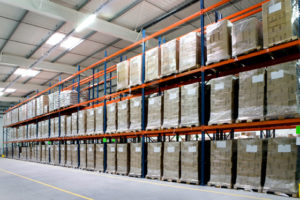 RHINO's prefabricated building system slashes construction time by one-third compared to other, more labor-intensive buildings systems.
All our components are cut, welded, drilled, and marked at the factory for quick assembly at the job site.
Delivery is faster too—usually within six to seven weeks from order.  That helps get your operation up and running as quickly as possible. In fact, some standard model metal warehouses can deliver in as little as four weeks.
RHINO Warehouse Buildings are Durable
All RHINO steel buildings are built strong to last long.  Our warehouse structures retain their structural integrity, beauty, and value for many decades.
A Prefab Steel Warehouse Structure is Fire-Resistant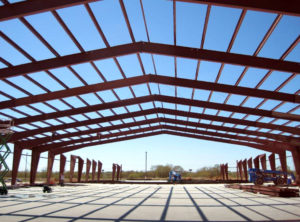 Lumber is the number one source of first ignited material in warehouse fires; framing lumber is the number two source.
Fortunately, RHINO's commercial-grade steel framing is noncombustible.   Steel never ignites, nor does it add fuel to a fire.
Because of this built-in fire resistance, most insurance companies offer big discounts on RHINO metal warehouse buildings.
Clear Span Warehouses and Mega Warehouses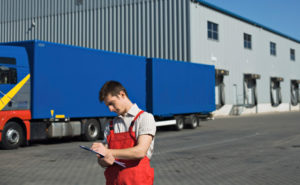 Our rigid-frame steel framing is so strong that it spans huge areas without needing any interior support columns. Unobstructed space allows warehouse operations more flexibility and increases efficiency.
RHINO standard warehouses can span up to 150' in width without any interior supports; custom designs can clear span up to 200' in width or more. Widths up to 480' are possible with a load-bearing column in the center of the building.
Any length is possible with RHINO metal warehouses.
Building heights up to 40' are standard.  Towering heights allow the warehouse owners to exploit vertical space for greater SKU (stock keeping unit) capacity.
In addition, even taller warehouse structures are available with a custom quote.
If desired, RHINO metal warehouse building kits may also include optional mezzanine floor systems.
Options for RHINO Steel Warehouses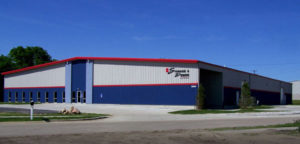 Order RHINO warehouse buildings with extra loads for sprinkler systems, ceiling cranes, or any other specialized needs.
We offer a full range of exterior options, with colorful, durable steel wall and roof panels. Exteriors can also be finished with brick, stone, tilt-up concrete, glass, stucco or any other facade of your choice.
See our Metal Building Options page for more details and other options available on our metal warehouses, including skylights and overhead doors.
Call the Warehouse Building Specialists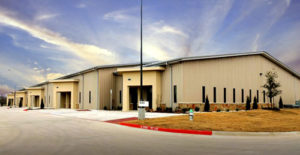 Whether you need modest 5,000 sq. ft. storage facilities, 500,000 sq. ft. import mega warehouses, or 1,000,000 sq. ft. online fulfillment centers, RHINO is the best buy for your material handling operation.
Our experienced technical advisors will help create the ideal warehouse building for your specific business needs.
Call RHINO today at 940.383.9566 for a free consultation on a new warehouse or another steel building project.