Part One: Steel Building Endwall Expansions
As a business grows, it may become necessary to expand a metal building. The most economical way to enlarge a pre-engineered steel building is by adding frames at either endwall.
The simplicity of increasing a metal building at the endwalls depends on the original builder's preplanning for future expansion. Two things need consideration for metal building extensions:
Is there sufficient room on the property for expansion without interfering with legal easements?
Did the original building have at least one expansion endwall, or is it framed with a post-and-beam endwall?
Metal Building Endwalls: The Key to Easy Structural Expansion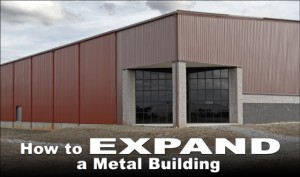 Pre-engineered metal buildings generally come in two basic styles:
POST-AND-BEAM ENDWALLS: Also known as bearing endwalls, post-and-beam endwalls frame the majority of pre-engineered steel buildings.
Why? Post-and-beam endwalls are less expensive.
Designers create each interior frame of a pre-engineered metal building (PEMB) to support the weight of half of a bay on either side of the frame. Consequently, the last frame at the end of the building need only support half as much weight as the interior frames. Using lighter steel for the endwall, cuts overall costs.
Post-and-beam endwalls require some type of bracing. Overhead doors must be "factory-located" during manufacturing. Relocating large doors or openings during remodeling is not possible in bearing endwalls.
Increasing the size of a PEMB is possible, even with a bearing endwall. However, the connecting structure will need another endwall, raising remodeling costs slightly— and limiting options.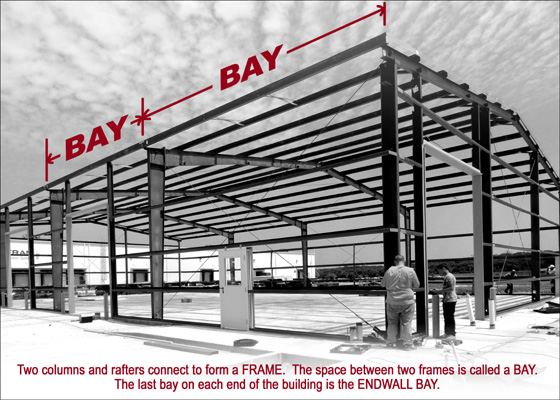 EXPANDABLE ENDWALLS: If the need for later enlargement is assumed, heavier steel is chosen to frame the endwall. This is known as an expandable endwall.
Engineered to carry the load of half the last bay now, expandable endwalls also include enough strength to carry another half-bay for future expansion. With an expandable endwall in place, additional framing ordered for remodeling will not require two endwalls. The new framing attaches to the existing endwall, saving engineering — and money on renovations.
If additional floor space may be needed as the business grows, expandable endwalls are the smarter choice for the original structure.
Expandable endwalls offer greater flexibility in locating larger openings and overhead doors. Unlike the post-and-beam endwalls, expandable endwalls may be "field-located" wherever the buyer decides. Expandable endwalls also allow later relocation large entrances as needed.
Expandable endwalls can reach 150' in width.
METAL BUILDING EXTENSIONS WITH RHINO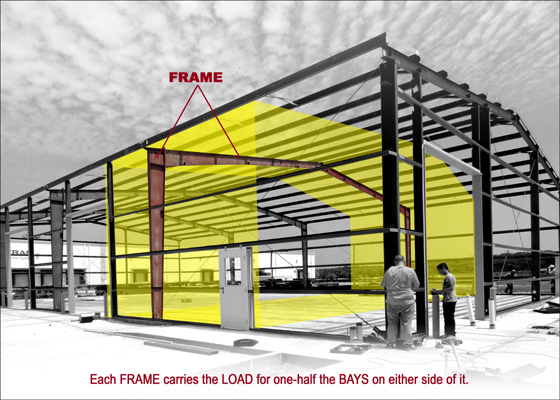 Regardless of the type of existing steel structure, RHINO can help you expand a metal building quickly and economically.
If the original structure did not include expandable endwalls, you can add freestanding RHINO steel expansions at the ends or sides, to the ends or sides of the existing structure.
RHINO steel building expansions radically decrease in inconvenience of remodeling, keeping business disruption to an absolute minimum.
For more information about RHINO Steel Building Systems, call us now at 940.383.9566. This connects you to our highly-trained and experienced professional steel building specialists. They can answer all your questions on metal building extensions— or assist you in ordering a new RHINO steel structure for your upcoming building project.
Learn more about The RHINO Difference today!