Seven Ways to Save Energy with a RHINO Steel Building
Did you know you could save 50% or more on metal building energy costs with RHINO steel buildings? It's easy with our accessory choices and energy efficient construction.
The Pro-Value Insulation System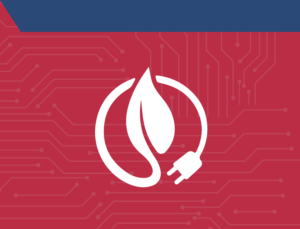 When selecting a metal building system, it is important to think about not only up-front costs, but also future expenses.
Utilities costs are the largest long-term expense for any climate-controlled structure. Reducing metal building energy costs saves thousands of dollars over the lifetime of the structure. Consequently, a high-quality insulation system tops the list of smart steel building options.
RHINO's energy-saving Pro-Value Insulation Package cuts utility costs five ways:
Pro-Value completely fills the deep outer wall and roof cavities with thick fiberglass batt insulation, without leaving any drafty voids.
The fluffy batt insulation is not compressed. Therefore, the full R-value is reached.
Retainer strips in the ceiling and insulation hangers in the walls hold the fiberglass insulation firmly in place. Consequently, the insulation never slips out of place over time.
An extra-strong fabric vapor barrier blocks air leaks and prevents condensation problems. It also encapsulates walls and ceilings with a bright, professional interior finish.
In addition, the Pro-Value System includes a second layer of thermal break insulation on the roof and thermal tape breaks in the exterior walls.
If you live in extremely cold, hot, or humid climates, you should definitely consider adding Pro-Value Insulation to your RHINO steel building order.
Reflective-Coat Steel Panels
Here is a sixth way to save on air conditioning costs in warmer areas: RHINO reflective steel roof cladding.
Innovative "cool-coated" steel roofing panels reflect 40%-50% of the sun's heat away from your building. Typically, cool-coated panels cut steel building cooling costs an additional 7% to 15%.
(However, be advised that these panels are not recommended for cold, snow-prone regions.)
Free Lighting
Lighting usually constitutes the second biggest kilowatt guzzler. Therefore, the seventh way to lower energy expenses is to include skylights and wall lights with your RHINO building order.
Why pay for electrical lighting on bright and sunny days?
Cut Metal Building Energy Costs with RHINO
Saving energy is the earth-friendly thing to do. It is also the cost-efficient thing to do. So why wouldn't you want opt for the metal building options that help save the planet— and your pocketbook— at the same time? That is the definition of a win/win decision.
RHINO options and accessories like insulation, skylights, and cool-coated roof panels ship conveniently with your building kit.
Our steel building specialists are standing by to assist you with your order for energy efficient construction. Call RHINO now at 940.383.9566.