Why RHINO Steel Buildings Stand Out from the Common Herd
Before comparing building quotes, you need to know that not all metal construction companies are alike.
Do Your Homework Before You Buy a Building
First time building buyers tend to grab a few quotes online to compare.  Unfortunately, that does not give you a clear picture of which steel building is actually the best value.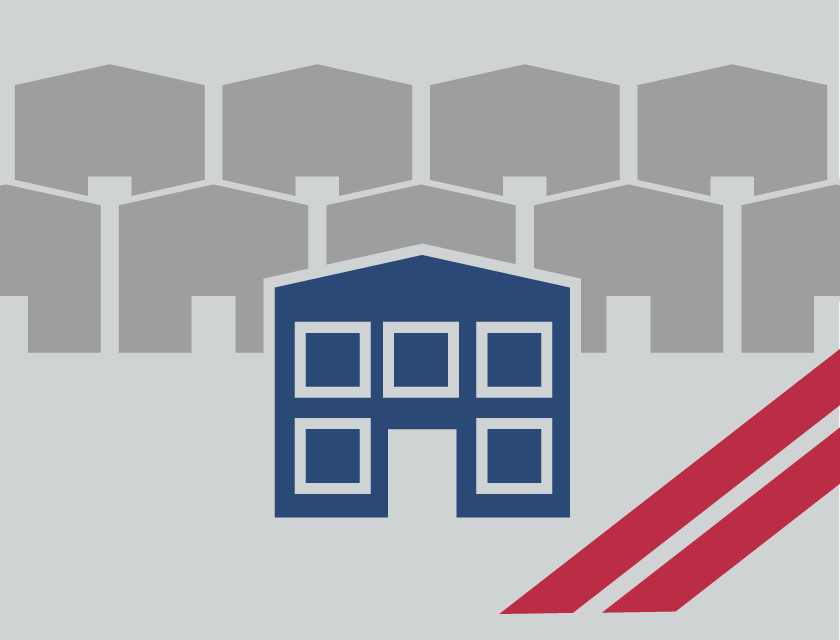 You cannot realistically compare prices without knowing exactly what you will be getting for that price.  Do your homework!
What rates as a "standard" feature with one company might be an "add on" feature with another company, and thus actually cost you more.  Moreover, options and upgrades you want to include may not even be available from some companies.  Be sure you are comparing apples to apples, not apples to oranges.
Ask for estimated shipping costs, too.  If a company ships from only one factory, and that is far from your location, your shipping costs could be high.  Whereas, a company with multiple factories often reduces freight costs.
Also, thoroughly investigate the company's reputation for quality and service.  How long has this metal construction company been in business? Do they have an excellent rating with the Better Business Bureau?  Will they supply references?
RHINO's Top Quality Features
RHINO Steel Building Systems supplies premium-building products at a very competitive price.  We never cut corners on quality.
Commercial grade rigid steel frames all our pre-engineered metal buildings.  RHINO includes the following value-added features on every order— at no additional cost:
In addition, all RHINO orders also include the following:
A Bill of Lading that lists all parts included in your order
An anchor bolt plan for your foundation contractor
A step-by-step Steel Building Installation Manual and accompanying DVD
Three sets of Engineer Stamped Building Plans with Letters of Certification to simplify permitting
A guarantee that the framing will meet or exceed all current local building codes for the lifetime of your metal building
RHINO Accessories
Beyond the standard order, RHINO offers many items to personalize your structure to your specific needs.  These choices include:
Wide-throated gutters and downspouts in attractive colors
Standing seam roof panels of 24-gauge steel
Reflective roof panels for greater energy efficiency in hot climates
Skylights and wall lights
Super energy-efficient insulation packages
Interior wall panels and partitions
Personnel doors and overhead doors
Roof overhangs with soffit
Mezzanine floor systems
Roof and wall vents
Automatic door closers and panic devices
Door canopy kits
How RHINO Stands Out from Other Metal Construction Companies
RHINO recently celebrated our twenty-first year as a premier steel building brand.  We have built our reputation one structure at a time.  Today thousands of RHINO steel buildings now stand proudly all across the U.S., Canada, and Mexico.
The Better Business Bureau awards RHINO the highest possible rating.
A large percentage of our current orders come from repeat customers and referrals from satisfied customers.  That alone speaks volumes about our buildings and our service.
At RHINO, we believe everyone deserves respect. Consequently, we treat every person the way we would like to be treated. It is that simple.
We consider every order as a vote of confidence. Therefore, we do our best to justify that trust with every building we ship.
Want to know more about RHINO?  Speak to one of our metal building specialists today at 940.383.9566.