Ready to get started?
---
Why the Prefab Metal Building Dominates U.S. Construction
Pre-engineered metal buildings have long ruled agricultural and aviation construction markets.
Today steel buildings reign supreme in low-rise commercial and industrial construction, too. In fact, steel frames 65% of commercial low-rise projects and 95% of industrial new construction.
Here are fifty reasons for you to love RHINO pre-engineered metal buildings…
The Pocketbook-Friendly RHINO Prefab Metal Building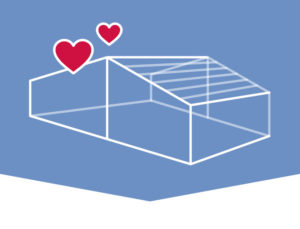 #1: A pre-engineered steel building is the most cost-effective building system available today.
#2: High-tech engineering software simplifies the steel building design process. This software makes the most efficient use of steel, thus keeping prices to a minimum.
#3: Commercial-grade steel's strength means far fewer structural pieces create a much sturdier building.
#4: Fewer pieces equal less weight on your foundation, thus reducing your foundation costs.
#5: RHINO steel buildings included pre-welded clips, eliminating time-consuming field welding.
#6: A RHINO pre-engineered steel building ships from the factory closest to your delivery point. That holds shipping charges down.
#7: A RHINO prefab building kit ships quickly. Usually, your package ships within four to seven weeks after ordering.
#8: Building officials are already very familiar with pre-engineered metal buildings. That helps simplify your permitting process.
#9: In a RHINO prefab metal building, all the steel framing is cut, welded, drilled, painted, and marked at the factory, cutting construction time by one third, and slashing your labor costs.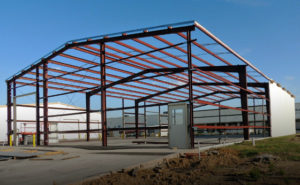 #10: The shorter construction time saves you money on builder's risk insurance, too.
#11: In addition, the faster the building is completed, the quicker it is ready for occupancy.
#12: A pre-engineered building yields far less wasted material. That reduces jobsite cleanup costs.
#13: Steel's fire-resistant qualities earn lower premiums with most insurance carriers.
#14: A RHINO steel building with the Pro-Value Insulation Package cuts energy bills in half.
#15: No termite can make a meal of steel. Therefore, there is no need for costly chemical treatments— or for major repairs caused by wood-munching termites.
#16: Steel buildings require very little upkeep, saving you big bucks on maintenance.
#17: Practically ageless, pre-engineered metal buildings retain their exceptional value for decades longer than other types of structures.
People-Friendly RHINO Pre-engineered Metal Buildings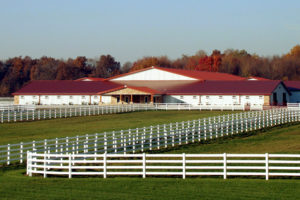 #18: Inorganic steel creates a healthier, more breathable indoor air quality. Steel never molds or mildews like wood.
#19: Steel never outgasses, nor releases asthma-inflaming volatile organic compounds as glued wood products do.
#20: Since steel resists termites, there is no need to use those dangerous harsh chemical treatments that muddle indoor air quality.
#21: Fire-resistant metal framing does not ignite.
#22: Moreover, a steel building does not contribute fuel to a structural fire like wood framing does.
#23: A well-insulated metal building also dramatically reduces outside noise, creating a quieter indoor environment.
#24: The sophisticated 3-D design analysis programs used to design a pre-engineered steel building assure you of the structural integrity and safety of your structure.
#25: A RHINO prefab metal building withstands damage from earthquakes, winds, snows, hail and other weather extremes better than other building systems.
#26: A well-grounded steel building discourages lightning damage, passing the current through the steel and harmlessly into the ground.
The Quality-Assurance of a RHINO Prefab Building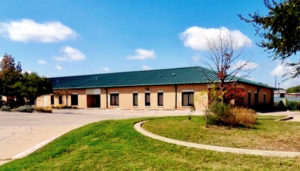 #27: Did you know that steel has the highest strength-to-weight ratio of any modern building material?
#28: RHINO steel building components are manufactured to very strict industry-controlled standards.
#29: Every piece of a RHINO prefab building kit signifies consistent, verifiable quality.
#30: Factory-made steel components stay straight and strong for the lifetime of your structure. Your steel building stays perfectly aligned and draft free decade after decade.
#31: With a RHINO prefab steel building, your windows and doors continue to close easily throughout the lifetime of your building.
#32: Dimensionally stable steel never changes shape with shifting moisture content. On the other hand, wood framing shifts constantly as moisture content rises and falls. In addition, steel framing never bows, cracks, creeps, warps, splits, twists, or rots like wood framing.
#33: RHINO's metal building components connect with high-strength bolts and screws—not puny nails and staples.
#34: Fortunately, steel builders do not put up with all the "call backs" so common with other construction methods.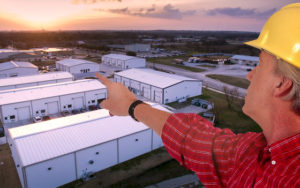 #35: An engineer, licensed in your state, stamps all final plans for your RHINO metal building.
#36: Pre-engineering allows your RHINO structure to be produced to your specific requirements.
#37: Our clear span steel buildings promise endless floor plan possibilities, with no restrictive load-bearing walls required.
#38: RHINO steel framing is guaranteed to meet or exceed all your current local building codes— for the lifetime of your structure!
A RHINO Prefab Building Kit is Planet-Friendly
#39: It is a fact: steel is the most recycled material on our planet.
#40: North Americans recycle eighty million tons of steel annually.
#41: In fact, modern steel production actually requires recycled steel.
#42: Steel is 100% recyclable, yet never loses any strength, regardless of the number of times it recycles. No other material can make that claim.
#43: Recycled steel lives on again and again as automobiles, food cans, bridges, ships, railroads, appliances— or even another prefab metal building!
#44: A well-insulated steel building—like those with RHINO's Pro-Value Insulation System—saves energy, reducing the carbon footprint of your structure.
#45: Metal buildings last far longer than other types of structures, lessening the environmental impact of the structure.
#46: Structural steel averages over 70% recycled content.
#47: Recyclable steel framing never needs to be discarded into an overflowing landfill.
#48: Today's modern steel is stronger than ever before. That makes steel more efficient, allowing less steel to support even greater weights.
#49: Surprisingly, steel recycling saves enough energy each year to power up to 18 million households.
#50: Building with steel instead of wood saves trees. Since trees convert carbon dioxide into life-sustaining oxygen, the more living trees we have, the better our air quality!
Conclusion
RHINO pre-engineered metal buildings are the strongest, safest, smartest way to build.
Nothing is Built like a RHINO Pre-engineered Steel Building
Don't put it off another minute. Start planning your metal building today.
Talk to one of our knowledgeable steel building specialists about your upcoming building project by calling 940.383.9566 right now for more details and a free quote.
(Updated 2-10-2021. Originally published 7-25-2017.)