Best Businesses to Start this Year
Great startup business ideas abound in today's market. You simply need to find the right match for your skillset, your passion, and your budget.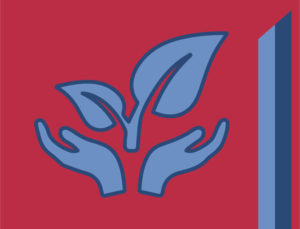 Examine these new business ideas to find the ones most compatible and exciting to you.
Look for the opportunities that immediately spark your entrepreneurial flame. Then thoroughly research the best business ideas for your talent, temperament, and the available market.
Best Business Ideas for the Digital Age
Are you a wordsmith? Do you have programming skills? Are you a social networking guru? Then let your abilities work for you in cyberspace.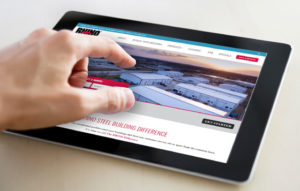 Let's face it, the Internet drives all marketing today.
However, many small companies lack the time, personnel— or aptitude— to leverage the Internet fully for their businesses. Fortunately, that leaves the door open for writers, website designers, videographers, and social media specialists.
Turn your abilities into your own business by offering one of these services:
Copywriting and Blogging: According to HubSpot, companies with blogs get 97% more links to their website. In fact, 81% of business-to-business companies employ blogs as part of their marketing strategy.
Editing and Proofreading: Abundant typos and grammatical mistakes reflect poorly on the brand. Expert proofers keep businesses from making embarrassing copy mistakes.
E-book Development: Why not turn your expertise (or your client's) into an e-book to sell online?
Mobile App Development: Programmers find plenty of businesses need apps to promote their products on phones and tablets. Alternatively, perhaps you could develop your own app and sell it online.
Social Media Management: Search engine optimization (SEO) specialists increase brand awareness for clients on Facebook, Twitter, Instagram, and other social media platforms.
Build and Maintain Websites: Business cannot compete in today's market without an attractive website. Moreover, their websites need periodic updating and redesigning to stay effective.
Graphic Design: Experienced graphic designers maximize product visuals. They create logos, online brochures, and flyers, as well as printable materials for businesses.
Video or Podcast Creation: Produce YouTube videos or podcasts that sell, brand, or instruct. Clients are clamoring for quality made videos and podcasts to promote their businesses online.
The Best Businesses to Start may be in Online Sales
Of course, if you already have a product of your own to sell, e-commerce may be the right opportunity for you.
Online sales provide total freedom. You can live wherever you want. You can work whenever you want.
Are you a hobbyist or artisan? Handmade goods often sell well when marketed online.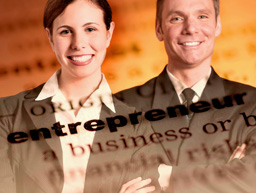 Alternatively, you might sell products produced by other businesses to special niche markets.
Really, the choices for Internet sales opportunities are endless. In addition, online sales business ideas often yield higher incomes than other startup businesses.
Hot Business Ideas in the Service Industries
Whether in a brick-and-mortar location or through online connections, service industries still offer enormous opportunities to entrepreneurs.
Small business ideas now trending in the service industry include:
Accounting and Payroll Services
Aquarium Maintenance
Attic and Garage Cleaning Service
Auto Detailing Service
Bed and Breakfast Inns
Business Consulting
Car Washing Service
Catering Services
Child Care Services
Childproofing Service
Clothing Alterations
Computer Repair Service
Custom Embroidery Business
Delivery or Errand Services
Dog Walking
Fitness Training or Personal Training Instructors
Food Trucks
Genealogy Research
Gutter and Exterior Building Cleaning
Hair Styling
Handyman Services
Hauling Service
Home or Office Organizing
House Painting
House Sitting
IT Consulting
Janitorial or House Cleaning Services
Landscaping Services
Lawn Care and Gardening
Marketing or Public Relation Services
Meal Deliveries
Moving Service
Music Instruction
Notary Service
Online Research for Businesses
Packing/Unpacking Service
Personal Chef Service
Personal Shopping Service
Pet Grooming
Pet Sitting Services
Photo Restoration
Pool Cleaning Service
Product Photography
Professional Organizing
Real Estate Photography
Rideshare Driving Services
Senior Care Services
Snow Removal
Tax Consulting and Services
Translation Services
Tutoring Services
Wedding and Event Photography
Wedding Consultants
Window Washing Services
If none of these small business ideas appeals to you, consider a franchising option.
New Business Ideas in Franchise Opportunities
Startup costs are generally far greater with a franchise than starting a business from scratch.
For example, fast food franchises can cost from $25,000 to $955,000 to join.
However, support from the parent company makes franchising a more viable option for less experienced entrepreneurs.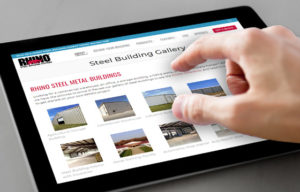 Be advised, however, that the initial costs of purchasing the franchise is not the only fee. The franchise company also receives a portion of your business' sales.
Research franchises online to determine initial costs and expected profits. Find an operation compatible with your skills and interests— and viable for your market.
The Best Business Ideas Start with Professionalism
First, you must impress your clients by putting a professional face on your company. Be sure your letterhead, business cards, e-forms, website, and marketing materials look sharp and professional.
In addition, conduct business from an attractive and well-maintained space in a good location to inspire confidence in your operation.
Choose RHINO Prefab Steel Buildings for Your New Business Venture
When the time comes to erect your home office, company headquarters, or product warehouse, consider the advantages offered by a RHINO steel building system.
RHINO prefab metal buildings provide distinct advantages, including:
Flexible Floorplans: Clear span steel structures simplify building floor plans. Without the need for load-bearing walls, floor plans rearrange simply and economically.
Lower Utilities: RHINO's Pro-Value Insulation Package cuts heating and cooling bills in half.
Lower Upkeep: In addition, metal buildings avoid the expensive repairs caused by mold, mildew, termites, and aging. In fact, pre-engineered steel buildings need very little upkeep. That saves you even more.
Lower Insurance: As an added bonus, steel's fire-resistant properties earn lower insurance rates.
Lower Depreciation: RHINO steel buildings hold their value and great looks decades longer than other types of structures, keeping your investment secure.
Strong and Sturdy: RHINO prefab metal buildings resist damage from high winds, earthquakes, and heavy snows.
Economical Expansion: As your new business grows, so can your RHINO steel building. Extending endwalls on a pre-engineered metal building is both easy and cost-effective.
What the RHINO Difference Means for Your Business
Familiarize yourself with the many benefits we call The RHINO Difference. You will soon see why so many RHINO customers return to RHINO again and again for all their building projects.
Give RHINO a call now at 940.383.9566.
Our steel building specialists will answer all your questions, offer expert advice, and furnish free quotes for your new business structure.
Also, check out Starting a Business in 2020, which defines the five traits you will need for launching a successful new business.
(Updated 1-15-2020. Originally published 1-3-2017.)