Why Metal Structures Still Reign as Mini Storage Buildings
Steel building kits frame the vast majority of self-storage buildings— and with good reason.
Why Steel Dominates in Self-Storage Construction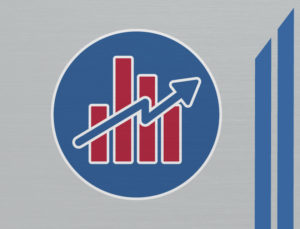 Prefab metal buildings provide the benefits mini-warehouse owners love.  For example, pre-engineered rental storage buildings are:
Economical to buy, build, maintain, and operate
Quick to erect
Attractive
Damage resistant
Delivered quickly
Easy to expand
Strong and durable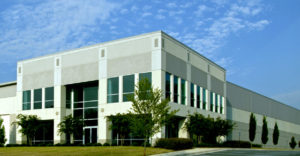 Presently, the self-storage business is experiencing exponential growth.  The industry is adapting to new trends and technologies.
So do prefabricated steel building kits still fulfill the needs of the storage industry?
Absolutely!
Mini Storage Buildings Come of Age
Mini-storage operations arrived in Texas in the mid-1960s.
Initially, mini warehouse businesses were considered the plain Jane of real estate investments.  Any bald rural hillside with rows and rows of garage-door-clad cubicles would do.
Thankfully, those days are gone.
Consumers now demand more from the business that houses their cherished "treasures" and overflowing junk.  Consequently, modern mini warehouses are no longer ugly ducklings but stylish swans.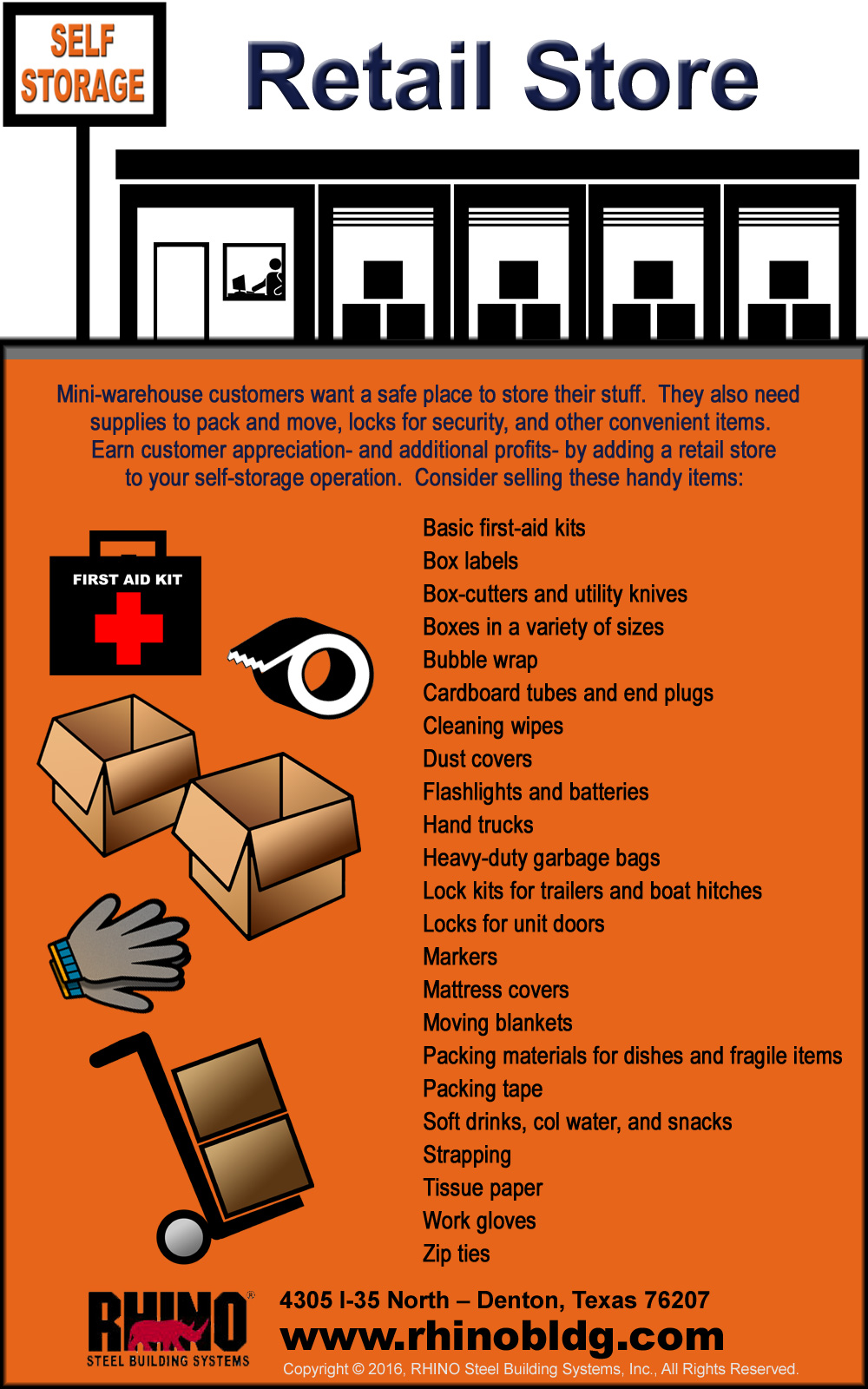 Just look at some of these new developments in self-storage:
Customers prefer to keep their stored stuff close by. Therefore, many self-storage facilities are now conveniently located near residential areas.
Today's urban rental storage buildings reflect the stylish look of surrounding structures. Consequently, successful mini warehouses now blend seamlessly into the neighborhood.
Two-story self-storage buildings with indoor access units are gaining in popularity.
Onsite retail stores provide customers with moving materials and implements. In addition, many larger self-storage facilities also include truck rentals.
In prime traffic locations, owners may include a coffee and refreshment area. Bolder still, some operations even add a franchise-type fast-food restaurant to the facility.
New trends in amenities include attractive and well-maintained landscaping, secure fencing, wider paved driveways, brighter lighting, keypad access, and high-tech security features.
Premium mini warehouses now boast vault storage, business document storing, and more climate-controlled units.
For ultimate convenience, larger warehouse operations deliver large walk-in containers directly to the customer. When the customer has packed the container, the self-storage company picks it up and stores it in stackable warehousing.
In addition, many facilities now offer covered parking for RVs and boat owners, too. Moreover, outdoor enthusiasts also expect additional amenities to protect and care for their recreational investments.
RHINO Self-Storage Steel Building Kits
Whether you are building a traditional storage rental facility, an upscale urban mini warehouse operation, or expanding a current storage business, trust RHINO Steel Building Systems to provide:
The façade of RHINO steel building kits can match any design required. For example, you can add brick, stone, stucco, fiber cement siding, glass, or tilt-up concrete it you desire.
In addition, steel panels are also available in a rainbow of attractive colors.
Conclusion
There is no better protection for your clients' possessions— or your bottom line— than affordable, durable RHINO mini storage buildings.
Moreover, there is no better time than right now to start a self-storage business.
Today is also the perfect time to update and expand current rental storage buildings, too.
Discover the RHINO Difference in Mini Warehouse Buildings
Do you want to know more about RHINO's rental storage buildings?  Or perhaps you are interested in personal storage buildings?
Whatever your building needs, call RHINO now at 940.383.9566.
Ask our experienced metal building experts anything.  They will answer all your questions, provide free quotes, and lead you through the ordering process step-by-step.
(Updated 10-30-2019.  Originally published 2-27-2018.)