Quick Tips for Controlling Metal Building Construction Costs
Are you thinking about starting a metal building project?  Following these guidelines will help you save money— and unnecessary headaches— through the metal building construction process.
By buying a pre-engineered kit for your steel building project, you are already eliminating many of the budget-blowing blunders common in labor-intensive stick-by-stick construction.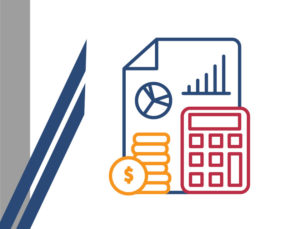 Proficient use of material keeps prefabricated steel building costs to a minimum.  The epitome of efficiency, a well-fabricated metal building kit shaves one-third off construction time.  Every piece of the framing arrives ready to assemble.  There is no time wasted culling out bad lumber, measuring pieces, and sawing studs.
Moreover, steel's unmatched strength means fewer framing pieces are needed to a much stronger structure.
Your job is to make your process as efficient as your metal building package by preparing a budget for your construction project.
Be Realistic
First, define your budget.
For example, don't start out by asking, "How much will the building I want cost?"  The real question is, "How much do I realistically want to spend on this steel building project?"  Keep in mind that the building itself is usually only 40%-50% of the total cost.
Your costs must include everything from the ground up— literally.  When preparing a budget for your construction project, consider the following building expenses for a typical steel building:
Land
Building permits, fees, and inspections
Impact study (if required)
Builder's risk insurance
Utility and sewer hookups
Earthwork and excavation
Metal building package and shipping
Framing erection crew (DIY builders save here)
Plumbing, electrical, and HVAC installation
Additional exterior finish (brick, stucco, stone, etc., if required)
Interior finishing (interior walls, fixtures, doors, cabinets, etc., if required)
Final grading
Parking and roadwork (if required)
Be Determined
Have you heard the expression that the devil is in the details?
If this is your first building project, the number of details in the construction process may horrify you.  Do not let that discourage you!  Thousands of people have survived their own metal building project, and so can you.  (In fact, many RHINO customers are so pleased with the results that they order additional buildings from us!)
The trick is to take it one step at a time and stay organized.  Make your mind up to finish this project within your budget.  Review your budget cautiously— and often.
Be Thorough
Again, staying on top of the details is the best way to prepare a budget for your construction project.
Build your timeline carefully.
Do not try to keep all these details in your head!  Write it down or enter it on your smart phone or tablet.  Search the internet for project management software and apps to help you with this process.
In addition, you should develop a punch list— a list of things left to do.  Keep the list up-to-date.  Add any potential problems noticed by crew, contractors, or building inspectors immediately.  Correct the problem as soon as possible.
Be Flexible
Are you interested in saving money on your building?
Well then, to cut your metal building budget, ask your building supplier what money-saving modifications they would suggest.  Often simple design changes can make a big difference in price— without compromising the function of your building.
Do you have building experience?
Many builders on a budget elect to erect their own metal building project to cut costs.
Be Accessible
Great communication is paramount to a successful buildout.  And, really, there is no excuse for not staying in contact— not in today's high-tech world.
For example, use the phone, text, or email, or arrange face-to-face meetings, but stay in touch.  Keep your building department, steel building company, concrete contractor, building inspectors, erection crew, and subcontractors up-to-date until their part in your project is completed.
Be Focused
Keep your eye on the bottom line, adding unexpected costs as they occur.
Ignored budgets will swell exponentially.  In fact, it is not unusual for building projects to go 15%-20% over budget.  However, busting the budget is preventable.
The following budget-busters tend to trip up novice builders.  Avoid these costly building mistakes:
Scope Creep:  As your enthusiasm about your steel building project soars, so do your building ideas.  The scope of the project keeps expanding, as little "enhancements" to the original design creep in.  All of these improvements sound reasonable— until you look at the accumulative effect on your bottom line.  Therefore, consider your plans very carefully before you place your order.
Change Orders:  Making additions and changes to your design after the order reaches production is a body blow to the budget.  Do not release your plans for production until you are satisfied with all the details.
Bill of Lading:  When your building kit arrives, inspect the framing materials.  Check the bill of lading point by point.  Be absolutely sure that nothing is damaged or missing before you attempt construction.
Erection Crew:  Having too few— or too many— workers on the job is inefficient.  Therefore, you should consult with your steel building company.  They should be able to give you sound advice on the right sized crew to handle your project effectively.
Equipment:  What equipment do I need to assemble the steel framing?  Should you rent a forklift?  A scissor scaffold?  A crane?
Again, consult with your steel building company about the type of equipment you will need.
Safety:  Proper equipment, thorough training, and extra care can prevent costly job site injuries.
Security:  Protect your job site from theft and vandalism!  Hire a security service, if necessary.
Be Patient
Understand from the beginning that delays are inevitable.
For example, weather profoundly affects construction scheduling, and you cannot control that.  Plus, you will find other unexpected scheduling problems arise with subcontractors.  Remember, their schedules also must adapt after bad weather.
As hard as you try to remain on budget, costly and unforeseen delays and problems will occur.    Adjust your budget, your schedule, and your expectations when necessary.
Conclusion
With careful planning and attention to details, you can keep your steel building project on time and on budget.
RHINO Metal Building Projects
RHINO Steel Building Systems' affordable steel buildings are ideally suited to budget-minded building.
For over twenty years, RHINO has assisted thousands of customers with successful buildouts of their dream structures.  Our courteous and knowledgeable metal building consultants are here to help you.
Call RHINO at 940.383.9566 for more information about our prefabricated commercial-grade steel buildings and on how to prepare a budget for construction projects.
Test our metal today!  We offer expert advice, free quotes, and friendly service.