Add Value to Your Home with a Prefab Garage Kit
Have you ever thought about adding a metal detached garage to your home? A roomy, pre-engineered metal garage or multi-purpose building delivers convenience today— and a higher resale price later.
Here are five reasons that a RHINO garage is a sound investment.
#1. A Steel Garage Increases Property Value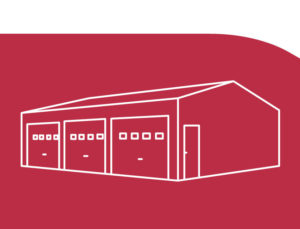 Adding attractive, usable square footage to your property via a detached garage building boosts your property's worth.
On the other hand, an old, faded, eyesore outbuilding actually lowers your property value.
In fact, an eye-catching, well-constructed garage raises a home's selling price about 13%-14%, on average. 
Meanwhile, small, dingy garages send prospective homebuyers running.
Fortunately, a low maintenance RHINO garage retains its crisp good looks decades longer than ordinary wood-framed structures. 
#2. A Large Metal Garage Increases Resale Appeal
Did you know that a spacious garage is the second most important attractive amenity to buyers?  (A dazzling, airy kitchen ranks number one with homebuyers.) 
Surprisingly, buyers say they would choose a home with a large detached garage over one with a swimming pool and no detached garage—if all other factors were equal.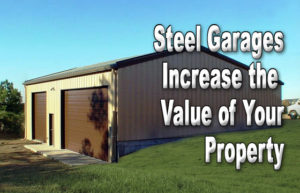 A home with an oversized garage usually sells much quicker, too.  
Substantial garages are essential to selling a property in cold climates.  Consequently, the absence of a garage is often a deal breaker in northern locales.
Buyers find a garage building (or a detached multi-purpose building) most appealing when it blends with the look of the house.  Therefore, a garage should be finished in a style that complements the home. 
Using trim that matches the home, or identical brick or stone veneer wainscoting, also increases curb appeal.
#3. A Prefab Garage Adds Storage Space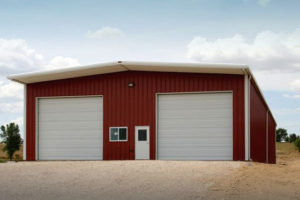 We are a society constantly in search of more storage.  That is why there are over 60,000 self-storage businesses in the U.S. today!
A large, detached RHINO garage provides room for vehicles, plus extra space to store lawn care equipment, Christmas decorations, jet skis, ATVs, and all the other paraphernalia that otherwise clogs our homes. 
And don't forget to leave room for that boat or RV you are planning to get when you retire.
#4. A Detached Garage Building Makes Room for Additional Living Area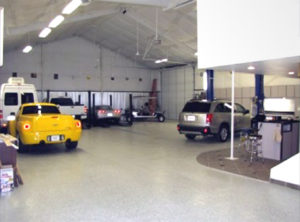 Building a detached metal garage makes it possible to convert your old attached garage into more living space. 
Turn your current garage into a media room, a mother-in-law apartment, a home office, an exercise room, or a family hobby area. 
In addition, remodeling an existing garage is far less expensive than enlarging your home.
Even if you opt not to transform the old garage, potential buyers will still have that option.
#5. A Steel Garage Kit Adds Multi-Purpose Space
If your budget and permitting officials allow it, a tall steel garage grants even more space without sacrificing more of your lot. 
Use the extra room for more storage, an upstairs home office, a guest room, your dream man cave, or a workshop.
Conclusion
Adding function and value to your property with a detached prefab garage or a steel multi-use structure makes perfect sense.
The RHINO Difference in Garages and Storage Buildings
When it comes to sheltering your vehicles and assets, there is nothing more durable and dependable than a pre-engineered metal garage from RHINO Steel Building Systems. 
Our steel buildings have many advantages over traditional wood construction.  A RHINO metal garage kit is:
Economical
Eye-catching
Leak-resistant
Long-lasting
Easy to care for
Mold resistant
Non-combustible
Simple to erect
Strong and sturdy
Termite-proof
Versatile
Your vehicles and valuables deserve the best protection available.  Let RHINO create the perfect detached prefab garage or multi-purpose structure for you. 
Experience The Rhino Difference in metal buildings and customer service by calling us today, at 940.383.9566. 
 (Updated 1-13-2021.  Originally published 7-14-2017.)