What is Driving the Growth of the Mega Warehouse?
Super-sized metal warehouses and distribution centers are now trending. For example:
Boeing Aircraft Plant in Everett, Washington: 3 million sq. ft.
John Deere Warehouse in Milan, Illinois: 6 million sq. ft.
Target Import Distribution Center in Lacey, Washington: 0 million sq. ft.
Amazon Warehouse in Schertz, Texas: 25 million square feet
What is Behind the Trend of Giant Metal Warehouses?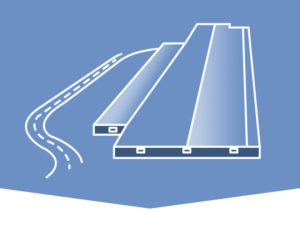 Significant changes in recent years are altering the way we move and sell goods, including the following:
America shifted from a primarily manufacturing economy to importing most manufactured goods from other countries. Hence, large warehouse buildings near busy ports became an economic necessity.
Increasingly, Americans purchase e-commerce products rather than buying merchandise at local retail stores. Online giants like Amazon.com and Overstock.com require massive distribution centers scattered across the country for rapid order fulfillment.
The Covid-19 Pandemic pushed online sales even higher in the last year. Consumers spent over $861 billion with U.S. online companies in 2020! According to Digital Commerce 360, that's a whopping 44% jump over the previous year's sales.
To be competitive, all the largest retailers now maintain both store locations and e-commerce sites. Most now offer the option of store pickup or home delivery.
Climbing fuel prices continue to drive companies to look for ways to centralize product distribution.
Why a Mega Warehouse is Framed with Steel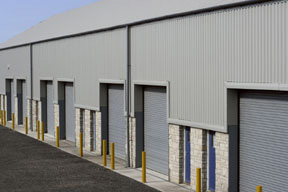 Today's massive warehouses and distribution centers would be impossible without steel construction. In fact, steel is the only building material that allows the massive open spaces and towering building heights required by today's mammoth warehouses.
Here is why steel is the only choice for large industrial buildings and super-sized warehouses:
Steel supplies the strongest strength-to-weight ratio of any building material.
Designers love the practicality and versatility of pre-engineered steel construction.
Companies appreciate the green qualities of steel, with its high-recycled content.
Bottom-line enthusiasts welcome the low maintenance, longevity, insurance savings, and energy-efficiency of well-insulated steel construction.
Forward-thinking managers rely on the easy expandability of steel construction to allow their facilities to grow with their business.
Conclusion
Every industrial building, including a mega warehouse, can depend on steel framing to meet all its specialized needs. No wonder steel now enjoys 95% of the industrial construction market.
Make Your Next Metallic Warehouse Project a RHINO Steel Building

Whether your industrial building project requires 5,000 square feet or 500,000 square feet or more, you will enjoy the advantages of affordable, durable, and versatile RHINO metallic warehouse buildings.
RHINO offers a wide assortment of options for steel frame warehouses. These include:
Skylights
Mezzanines
Overhead doors
Gutters
And much more
Call RHINO Steel Building Systems right now at 940.383.9566. Ask for a free quote on your next building project.
(Updated 4-14-2021. Originally published 7-17-2015.)