Using Pre-engineered Metal Buildings for Church Structures
Pre-engineered steel church buildings allow congregations the freedom to customize religious facilities economically.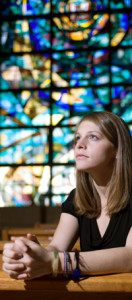 Today's churches commonly choose pre-fabricated steel for church buildings for everything from sanctuaries to youth centers, media buildings, gymnasiums, fellowship halls, parochial school buildings, church bus garages, other auxiliary church structures.
RHINO Steel Building Systems designs every steel church building to meets the distinctive vision, requirements— and budget— of a specific religious community.
General Church Facts
From small, friendly country churches to massive, bustling megachurches, America's houses of worship must constantly adapt to their congregation's changing needs.
No two churches are alike, nor are their needs all the same. The following data outlines religious organizations as a whole.
Although exact numbers are unknown, the Harford Institute for Religion Research estimates there are 350,000 religious congregations in the U.S. today.
The median church has about 75 attendees on Sunday morning, according to the National Congregation Study. Notice this is the median attendance, not an average. Average attendance is approximately 186. (Megachurches congregations skew the average number somewhat.)
About 59% of worshipers attend churches with a weekly presence of less than 100.
According to the Gallup research, 40% of all Americans say they attended church the previous weekend.
A megachurch is generally defined as a congregation with 3,000 or more attending each weekend. The average megachurch attendance is about 3,500.
According to the Hartford Institute for Religion Research, there are 1,218 megachurches in the U.S. today.
Lakewood Church in Houston is currently the largest church in the U.S. Approximately 43,500 join in services there each week. The Second Baptist Church, just five miles from Lakewood Church, has 22,700 worshipers attending weekly.
Reaping More for What You Sow
Almost 2,000 church buildings are constructed each year. Multi-purpose structures constitute the majority of these projects. Construction may consist of entirely new facilities at another location or expansion at the current location.
Regardless of the size and scope of the planned construction, most churches find they reap far more building for the investment sowed with an economical prefabricated steel church building system.
Learn More about Metal Church Buildings at RHINO
RHINO Steel Buildings Systems create attractive, affordable, and functional church structures.
Steel church buildings are strong, durable, environmental-friendly, and low-maintenance. Pre-engineered metal church buildings are cost-effect to build and operate. Steel church buildings also allow economical future expansion to accommodate church growth.
RHINO's pre-engineered metal building specialists will discuss your church building project in detail. Call 940.383.9566 today for fast, friendly, free estimate for your religious facility.
Related RHINO blogs:
• Amazing Steel for Church Building in America, Part 2
• 9 Reasons Churches Choose Steel Buildings
• Counting the Cost for a New Church Building