Why Congregations Prefer Steel Prefab Church Buildings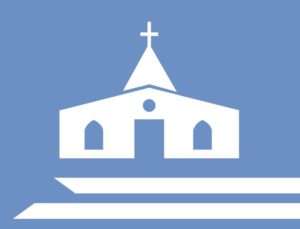 Pre-engineered steel buildings create glorious metal churches and other religious structures.
Whether your congregation needs an entirely new facility, or support church structures at your current location, metal prefab church buildings provide exceptional features at an affordable cost.
RHINO Prefab Metal Churches
Your building committee should consider RHINO Steel Building Systems as your church building source. Our steel prefab church buildings are:
AFFORDABLE: Your congregation reaps more church building for every dollar in your building fund with RHINO prefab steel buildings.
VERSATILE: RHINO's steel church buildings are available in any size, height, and style imaginable. If desired, steel panels, brick, stone, glass, tilt-up concrete, stucco, blocks, or wood may cover the exterior. Once completed, no one can tell the structure hides a heart of steel.
FAST to ERECT: Our prefab church buildings erect as much as 30% faster than other building methods. Consequently, your flock will move into their new facility much quicker with a RHINO steel sanctuary or support building.
CLEAR SPAN: The greater strength of steel allows metal buildings to span much farther than other building methods. RHINO's building system creates inspiring, unobstructed sanctuaries with soaring ceilings.
STRONG: Steel boasts the highest strength-to-weight ratio of any structural material. Point loads for heavy crosses, steeples, bell towers, or other structural devices unique to houses of worship will be included in the design, as well as for heavy roof-mounted air conditioning and heating units.
EASY to MAINTAIN: Steel framing is easier on the church operating budget, too. In fact, metal churches are practically maintenance free.
ENERGY EFFICIENT: With RHINO's optional Pro-Value Insulation System, our church structures slash heating and cooling costs as much as 50%— while increasing soundproofing.
COST EFFECTIVE: Commercial-grade steel churches enjoy extra protection from lightning, fire, strong winds, hurricanes, earthquakes, mold, termites, and premature aging. Consequently, most carriers grant steel church buildings significantly lower insurance rates.
GREEN: Stewardship is important. You help preserve natural resources with RHINO metal church buildings. In fact, steel is the most recycled material in the world.
Conclusion
Churches of steel are the strongest, safest, and smartest way to build houses of worship.
Call Today for a Quote on Your Next Church Building Project
Steel buildings outlast and outperform all other building methods.
Our steel framing is guaranteed to meet or exceed all current local building codes for the lifetime of the structure!
For free info and full details, call RHINO now at 940.383.9566.
(Updated 5-13-2020. Originally published 12-6-2013.)