7 Reasons So Many Restaurateurs Choose Metal Framing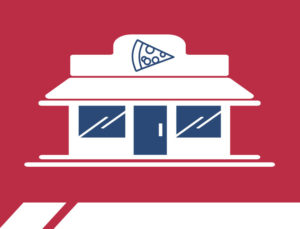 Steel framed buildings now claim 71% of all new commercial construction, including projects building restaurants.
Prefab metal framed buildings have earned their market dominance the same way all successful products do— by providing greater benefits than the competition.
Best Benefits Metal Building Kits Offer When Building Restaurants
While there are numerous advantages of building any commercial or industrial building with steel framed buildings, there are seven benefits especially important to a restaurant business.
FIRE-RESISTANCE:  According to the latest statistics from FEMA, 5,900 restaurants experience fires each year in the U.S.  Consequently, the strongest argument for building a restaurant with metal framing is that steel is non-combustible.
Structural steel never ignites, nor does steel add fuel to fire like wood framing does.
In addition, most insurance carriers offer big discounts for steel framed buildings using commercial-grade steel, based on its non-combustible nature.  (While it is also non-combustible, light-gauge steel does not hold up as well as commercial-grade steel in a fire.)
ECONOMICAL:  RHINO prefab buildings are surprisingly affordable.  Metal building kits are created in a streamlined factory operation with extreme efficiency, keeping costs at a minimum.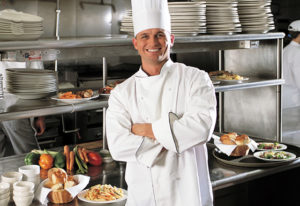 SPEEDY:  Since all the framing pieces arrive ready to assemble, no time is lost culling, measuring, cutting, and nailing the framing.
RHINO prefab metal buildings reduce construction time by 33% or more, cutting labor costs significantly— and getting the business up and running even sooner.
VERSATILE:  RHINO metal framed buildings have the strength to span greater distances than other construction methods.
No awkward support columns or load-bearing walls will break up your dining room with a RHINO clear span steel framing.  Not only does that allow room for more customers, it also provides the flexibility to change the layout as needed.
Additional Benefits of Using Commercial-Grade Metal Framing
LOWER OPERATING COSTS:  Commercial-grade metal building kits produce deep wall cavities, allowing room for much thicker insulation.  RHINO's Pro-Value insulation package includes extra-thick batt insulation, vapor barriers, and foam thermal-break insulation.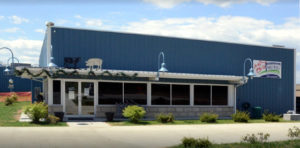 "We erected the framing of the first buildings last fall, and worked inside during the winter," says Jacek Zak, speaking about his building project for Andy's Deli and Sausage Factory in Wisconsin.   "The buildings were so well insulated with the Pro-Value insulation that we never had to heat the building all winter.  Honestly, it was unbelievable."
In fact, RHINO customers report saving 50% on their heating and cooling costs.
In addition, RHINO's extra-thick insulation also helps muffle outside noise, which is particularly important for a restaurant in a high-traffic area.
VALUE:  Building a commercial structure of any kind represents an investment.  Should the time come when you want to sell the structure, you will want the most bang for your buck.
Fortunately, RHINO steel framed buildings last for decades longer than other types of structures.
And our prefab metal buildings retain their beauty and value better, too.
Successful builder and restaurateur Rick Moore chose RHINO Steel Building Systems for his Denton, Texas bar and grill, The Pourhouse Grill.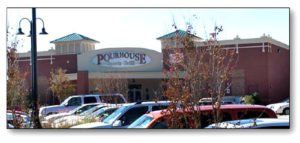 "The RHINO customer service support was excellent," says Moore.  "I am very pleased with the whole experience and with the building itself.  I'll definitely use RHINO again for other building projects."
ECO-FRIENDLY:  Steel trumps all other "green" building materials in two ways.
First, steel is the most recycled material in the world.
Secondly, steel is the only building material that never loses any of its strength, no matter how many times it is recycled.
Conclusion
For building restaurants, commercial-grade metal framing cannot be beat.
Charge into the Restaurant Business with RHINO
For more information about building restaurants or other building projects with RHINO, please call 940.383.9566.
Free quotes are available upon request. 
(Updated 9-22-2021.  Originally published 3-28-2017.)