Discover the Benefits of a RHINO Steel Building Kit
What does the term "metal building kit" mean?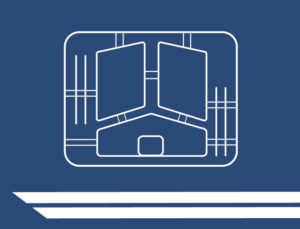 A RHINO steel building kit is the simplest and most efficient way for fast building construction.Consequently, our metal prefabricated buildings are also do-it-yourselfers' dream structures.
Every piece of the structural framing of our prefab buildings ships straight from the factory to your job site.  Each component arrives pre-formed, marked for easy identification, and ready to assemble.
Basically, a pre-engineered metal building kit is a life-sized version of a kid's erector set.
What is Included in a RHINO Metal Building Kit?
A RHINO prefabricated steel building kit contains everything you need to complete the "dried in" building shell, including:
Primary Framing: Steel columns, rafter beams, x-bracing, and endwall framing
Secondary Framing: Girts, purlins, base angle plates— plus framing for all the doors, windows, and openings ordered
Wall and Roof Cladding: Top-quality steel exterior PBR (purlin bearing rib) panels and die-formed ridge caps
Trim: Cover trim for all framed openings
Extra Waterproofing Materials: Foam rubber closure strips and mastic double-sided tape sealants
Fasteners: High-strength nuts, bolts, and self-drilling screws for assembly
Instructions: Anchor bolt plan, instruction manual, construction DVD
Support materials: Checklist of all shipped materials, three sets of engineer-stamped plans with Letters of Certification
Preferred Options: Any additional walk-in doors, overhead doors, gutter systems, skylights, interior sheathing, insulation, or vents ordered by the buyer
What Are the Best Uses for Pre-engineered Building Kits?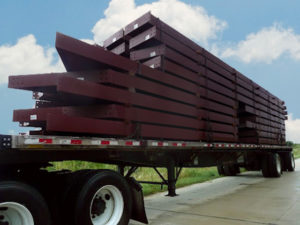 The versatility of RHINO's steel prefab buildings makes them ideal for any one to two story building project.  They adapt easily to any fast building construction project, including:
Airplane hangars
Auto shops and tire stores
Churches and worship centers
Farm and ranch barns and storage buildings
Gyms and recreational structures
Horseback riding arenas and stables
Manufacturing plants
Multi-purpose garages and personal storage structures
Office and medical buildings
Restaurants
Retail centers
Self-storage businesses
Shade structures
Vehicle salesrooms for cars, trucks, tractors, boats, motorcycles, jet skis, or RVs
Warehouses and distribution centers
The Advantage of Using Prefab Building Kits
There are three strong reasons for opting to build with the RHINO steel building package system:
Affordability:  Metal building prices are generally less per-square-foot than other building methods.  You simply get more bang for your buck with RHINO pre-engineered building kits.
Faster Construction:  Due to its great strength, steel uses fewer framing pieces to create a stronger structure than ordinary wood framing.
In addition, since all the framing is pre-cut and ready to assemble, the framing goes up much faster.
For example, a 2,500 square-foot metal building kit assembles in about three days by a crew of four.  A 6,000 square-foot structure should take about a week to erect with a crew of five or more.
Long-Term Savings:  Not only are RHINO metal building prices affordable, they also cost less to operate than other building systems.
In particular, RHINO's commercial-grade steel building kits:
Earn big discounts on insurance
Require very little maintenance
Save as much as 50% on monthly utility bills (with Pro-Value insulation)
Retain their good looks and value decade after decade
Conclusion
The best building deal is a RHINO fast building construction kit.
Want to Know More About Our Metal Building Kits?
Call RHINO Steel Building Systems today for more information at 940.383.9566.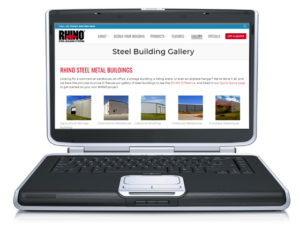 Our friendly and knowledgeable metal building specialists will answer all your questions.  They will also supply free quotes for any of your upcoming building projects.
Be sure to visit our gallery for more metal building kit ideas.
Also, see metal building prices on our current limited-time-only specials.
(Updated 4-8-2020.  Originally published 11-28-2017.)