Three Reasons Mainers Build Metal Buildings
Pre-engineered steel buildings in Maine make perfect sense to the down-to-earth, practical Yankee logic of Down Easters.
Steel buildings offer many advantages, but three benefits in particular appeal to residents of the Pine Tree State:
Increased fire-resistance
Exceptional durability and
Energy efficiency
The Great Maine Fires of 1947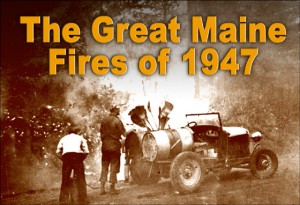 Along with the Great Chicago Fire and Peshtigo Fires of 1871, the Great Maine Fires of 1947 claim a place on the list of the most devastating wildfires in U.S. history.
The spring of 1947 found Americans still elated with the end of World War II and eager to get back to business of living "normal" lives once again.
That year, after an exceptionally early and rainy spring, New England endured an unseasonably hot, bone-dry summer. For 108 consecutive days, no rain fell. The vast forests of Maine, which covered over 90% of the state, became dangerously dry. Maine officials feared fires might erupt at any time. In October 1947, their worst nightmares came true.
The Forest Service began receiving reports of small fires near Bowdoin, Portland, and Wells. By October 16, twenty separate wildfires burned simultaneously across Maine. Gale-force winds blew in suddenly, fanning the flames and spreading fires at phenomenal rates.
The fires destroyed phone lines, making communication impossible. Inadequate, under-trained, and ill-equipped local fire departments had no hope of stemming the tide of destruction. Smoke covered the state, making visibility difficult for both residents and firefighters.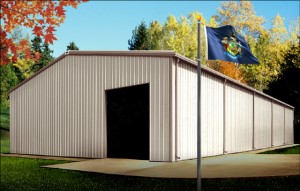 Fishermen evacuated people by sea, as Mainers fled the conflagration. The USS Little Rock, harbored in Boston for the annual Army-Navy Day festivities, sailed to Portland with a thousand service members to aid in battling the blazes. Working tirelessly, the crew members managed to save Hollis and several other small villages.
Fires burned deeply in the debris-strewn ground, continuing to smolder for weeks. Weary firefighters were forced to dig down to douse the underground fires.
Not until November 14 were the fires completely extinguished.
The aftermath of the infernos shocked the world:
Firefighters attacked over 200 fires in Maine from October 13-27, 1947.
Experts placed the price tag at $30 million in damages at 1947 property values. (In 2016 dollars, equivalent costs soar to $3.7 BILLION.)
The blazes left over 2,500 Mainers homeless.
Sixteen people lost their lives.
Over 200,000 acres burned in Maine alone.
Seventeen communities suffered severe damages; the fires leveled nine of those villages.
The Maine fires devoured almost 17,200 acres on Mount Desert Island— including over 8,700 acres of Arcadia National Park.
The inferno destroyed 1,248 homes and seasonal homes, including large estates along Millionaire's Row.
Unable to escape the flames, countless livestock and wild creatures perished.
Recovery took over a decade in many communities.
Steel buildings in Maine offer the fire-resistant properties Down Easters rely on. Non-combustible steel framing never becomes the initial point of ignition— as it often does in lumber-framed structures. Regardless of where a structural fire begins, wood framing feeds a fire. Commercial-grade steel buildings never spread or fuel a structural fire.
Many insurance companies grant significantly lower insurance premiums to pre-engineered steel buildings, deeming them less likely to burn.
Building for Today and Tomorrow
To meet the demanding criteria of durable-conscious Mainers, structures need to last a long, long time. Pre-engineered metal buildings in Maine outlast other building systems by decades. The strength and durability of steel allows steel buildings in Maine to better withstand the hurricanes, earthquakes, and blizzards that sometime plague the Pine Tree State.
Building Clean and Green
As the most recycled material on the planet, steel meets green building standards better than other building materials.
RHINO's Pro-Value insulation packages provide years of energy-efficient comfort, saving money and resources. Our customers report savings of 50% or more with our extra-thick batt insulation system.
Doesn't your next building project deserve the fire-resistant benefits, strength, durability, and energy efficiency of steel framing?
Whether you need an aircraft hangar, commercial structure, offices, storage building, manufacturing plant, or warehouse, RHINO can meet your needs for any metal buildings in Maine.
Call RHINO now for information on our metal buildings for sale in Maine. Our number is 940.383.9566.
Learn how our pre-engineered steel buildings in Maine meet the needs of cost-and-quality-conscious buyers.