7 High-Tech Advances in Prefab Metal Buildings
Today's steel buildings are not the same as in grandpa's day. With better steel building technology, buildings are now stronger, safer, simpler, and smarter than ever before.
Advances in Steel Production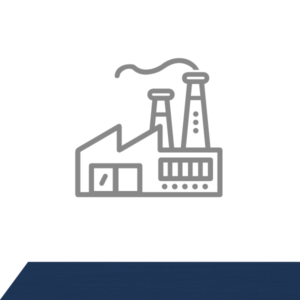 As in most industries, expanding technology revolutionized steel production in recent decades.
According to the American Iron and Steel Institute (AISI), steel productivity has tripled since the 1980s. For example, thirty-eight years ago it took ten man-hours to produce one ton of steel. Today, steelmakers roll out a ton of steel in less than a single man-hour!
Improved Strength of Steel
Steel has always boasted the strongest strength-to-weight ratio of any building material. But today's steel is even stronger.
According to the AISI, today's steel is 30% stronger than in the past. In fact, the AISI claims that advances in steel production and design could build the Golden Gate Bridge today with only half the steel used in the original.
High-Tech Steel Building Design
In bygone days, engineering consisted of laboriously scouring complicated load tables and making complex mathematical calculations. Draftsmen drew factory production drawings by hand for every piece of the steel package.
Modern steel engineering software drastically accelerates the design process. Engineers also use this software to quickly calculate the bearing points, bay spacing, roof slope, loads, and weight of steel framing members. Sophisticated engineering software then generates concise production drawings for individual pieces of the steel framing.
Developments in Metal Building Panels
Steel panel production and coatings have seen huge advances, too.
Earlier steel buildings were clad with simple corrugated metal panels. The "tin" metal panels rusted easily. Introduced in 1959, pre-painted steel panels changed the way we build.
The profile of modern steel panels dictates its strength. Those bends in steel panels increase the strength over flat steel sheathing.
For example, purlin-bearing-rib (PBR) panels produce an exceptionally stout panel. The rib design of a PBR also increases strength where panels join.
In the late 1960s, standing seam steel panels broke onto the scene, offering concealed roof fasteners. No screws penetrated the roof panels, creating a leak-proof roof.
Advances in panel paint technology include Galvalume®. This corrosion-resistant alloy mixes zinc and aluminum. Galvalume® coated steel panels then receives additional color-baked paint coatings for double protection.
Upgraded coatings of siliconized polyester paint protect steel panels used in more corrosive environments, like near seashores.
Cool coating is another big advance in steel panels. Painted with high-reflective paint, cool-coated panels save energy in hotter climates. Cool coating shrinks utility costs as much as 15%.
Faster Fabrication Techniques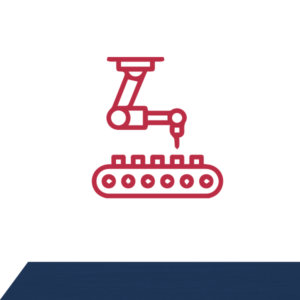 Originally, steel building factories operated with little oversight. Consequently, quality varied greatly from factory to factory. The customer never knew whether the building would be substandard or high quality and problem-free.
Fortunately, quality-conscious steel building fabricators willingly submit to the guidelines of the American Institute of Steel Construction (AISC). Smart fabricators also install their own quality-control systems. By purchasing an AISC certified metal building kit, buyers are assured of durable, dependable structures.
Simpler Framing Erection for Steel Buildings
Steel's great strength allows far fewer framing pieces to create a much sturdier structure. Consequently, pre-engineered metal buildings erect 33% faster than light-gauge steel or wood framing.
RHINO metal buildings include additional time-saving enhancements. For example, our factory-welded clips make perfectly aligning steel girts a snap.
Everything in a RHINO metal building kit arrives clearly marked and ready to assemble. Steel buildings really are like life-sized erector sets.
Eco-Friendly Production Improvements
In the last several decades, the steel industry has made great strides in reducing emissions and energy usage, while boosting recycling rates. Check these steel production facts:
The steel industry has practiced recycling for over 150 years.
Over 95% of the water used in American steel production is now recycled.
Steel building materials are 100% recyclable.
Today's steel also takes 34% less energy to produce than the steel of forty years ago.
S. steelmakers save enough energy annually to supply Los Angeles with ten years of electricity.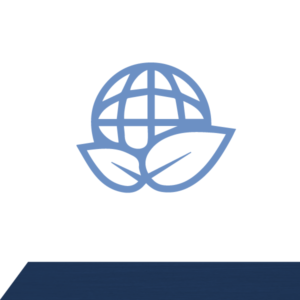 In addition, the deep wall cavities in RHINO's steel buildings provide room for extra-thick insulation. RHINO's premier insulation system cuts heating and cooling bills in half.
Is it any wonder that the U.S. Green Building Council calls steel framing "the logical and responsible choice for green building"?
Better Steel at Better Prices
As you can see, cutting-edge science and technological advances make today's steel the most logical and affordable choice for all low-rise building projects.
The construction industry continues to depend on new technologies. Web sites, drones, construction management software, and blueprint apps are improving efficiency and interaction.
Please call RHINO today at 940.383.9566. Tell us about your upcoming building project. Pick the brains of our expert metal building specialists and learn about RHINO's advanced steel building technology. Ask for a free quote. You will be glad you called RHINO Steel Building Systems.