How Metal Building Design Affects Security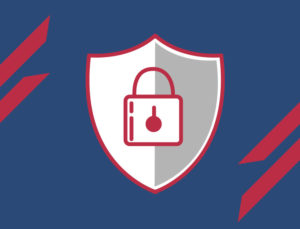 Planning safe steel structures starts with designing steel buildings for security.
RHINO Steel Building Systems engineers its prefab metal storage buildings and structures with safety and security in mind. However, your own choices for building options and accessories also contribute to steel building security.
Security and Steel Building Design
Anyone considering building steel buildings is likely concerned about security.
RHINO prefab metal storage buildings are fast, economical, and serve a multitude of purposes.
Our structures house church congregations, aircraft, livestock, RVs and storage items. Commercial enterprises like restaurants, offices, retailers, and vehicle dealerships also rely on RHINO steel structures. Industrial applications for our metal buildings include manufacturing plants, oil and gas structures, warehouses, and distribution centers.
Whatever your reason for steel building construction, you want to know the items inside are protected from the elements— and from theft and vandalism.
At RHINO, we have many years of experience in helping our customers select the strongest buildings and the best security measures.
Designing Steel Buildings for Location
Every RHINO metal building design starts with the specific needs of the customer— and their location.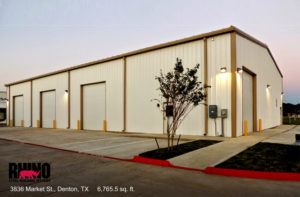 First, the strength of steel itself brings extra protection to your RHINO steel structure design. No other building material matches the structural integrity of steel. It repels termites, rot, mold, and vermin.
Non-combustible steel provides extra fire protection, too.
Secondly, RHINO plans every metal building design to meet— or even exceed— all your current local building codes. Consequently, your RHINO building design will stand up to the wind, rain, lightning, snow, and earthquake levels demanded in your area.
Security Measures for Added Building Security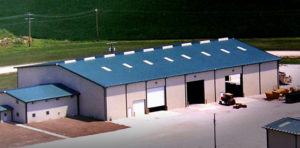 Your metal building construction choices also help to thwart would-be intruders.
For example, choosing RHINO's beefed-up steel entry doors with sturdy locks discourages break-ins. Choose heavy-duty steel overhead doors that lock to the floor on both sides, rather than opting for light aluminum doors.
For added protection, you may also purchase burglar-resistant windows locally.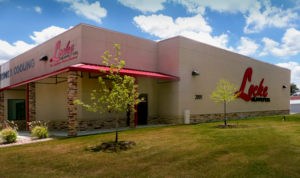 If your structure is located in a vulnerable area, consider adding loud alarms on all entrances. Consider selecting devices that are wired-in over battery-operated alarms. It is too easy to forget to check the batteries frequently.
Plentiful outdoor lightning and motion detectors also thwart attempted break-ins.
Stronger, Safer, Smarter Steel Building Design Starts with RHINO
RHINO has been designing metal buildings for decades. We know how to meet the needs of security-conscious steel building buyers.
Bring your building security concerns to our steel building specialists today. Call 940.383.9566 now for a free metal building consultation.
(Updated 4-29-2020. Originally published 3-27-2014.)