Using a Steel Shop Building Kit for a Safer Shop
Why do prefabricated buildings make the best welding shop construction options? Because welding can cause fires and steel buildings are fire-resistant.
Metal Prefabricated Buildings and Fire Resistance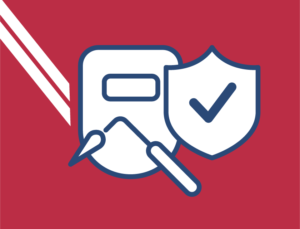 It's true. Welding presents grave fire risks. Without proper safety precautions, welding and other "hot work" activities can turn deadly in a heartbeat.
Fortunately, fire-resistant prefabricated buildings framed with steel help prevent deadly fires often caused by welding work.
What is "Hot Work"?
According to the National Fire Protection Association (NFPA), "hot work" includes any undertaking that produces flames, sparks, or enough heat to ignite combustible materials or flammable vapors, initiating fires or explosions.
These metal production and repair processes include:
Welding
Brazing
Burning
Cutting
Drilling
Grinding
Melting
Sand blasting
Soldering
Tapping
Thawing Pipes
Just How Dangerous is Welding and Hot Work?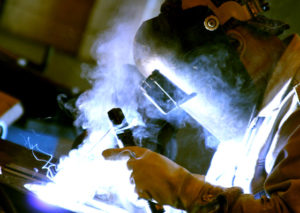 Sadly, each year in the U.S. welding and hot work fires cause:
$355 million in property damage
4,630 structural fires
15 civilian deaths and over 198 injuries
5 firefighter fatalities
Most welding and hot work fires occur when combustible materials like clothing, rags, wood, sawdust, insulation, debris—or the structure itself —ignite.
Why is Welding and Hot Work so Dangerous?
Welding generates torch flames and shooting sparks.
Welding sparks will shoot horizontally as far as 35 feet. From an elevated position, vertical welding sparks fall as far as 100 feet.
Shockingly, welding sparks may maintain temperatures of 2,500 degrees Fahrenheit or more, as they fall!
Moreover, welding also creates little droplets of melted metal called slag.
Be advised, torch flames, sparks, and slag can all spawn fires.
Frighteningly, a tiny drop of slag lodging in a crack or opening can smolder undetected for hours before violently bursting into flames.
In addition, the extreme heat produced by welding can even ignite flammable vapors— or combustible materials— that accidentally touch a white-hot piece of just-welded metal.
Home Welder Fires vs. Professional Welding Shops
According to the NFPA, 24% of residential welding and hot work fires begin in the structure's framing. However, in commercial welding businesses, only 8% of fires begin in the framing.
Why are residential welding fires three times more likely to start in the framing?
It is simple.
Most houses are built with wood. As you know, wood ignites easily.
Fortunately, most commercial welders build fire-resistant metal building shops.
RHINO's Prefabricated Buildings for Safer Welding Shops
Professional welders, metal artists, and hobby welders alike depend on non-combustible metal shops to minimize fire risks. A RHINO steel shop building kit delivers a safer environment for welding workers.
In fact, rigid, commercial-grade, prefab RHINO metal building shops are perfect for all welders.
Moreover, most insurance companies offer huge discounts for commercial grade metal shops.
Why?
Because insurers trust the fire-resistant qualities of steel.
Therefore, whether you require a personal metal shop, a commercial welding shop, or an industrial fabrication plant, you can depend on RHINO for the best building at the best price.
Conclusion
Using a RHINO fire-resistant shop building kit creates a stronger, safer, smarter welding shop. As an added bonus, durable metal shops even save money on insurance.
Test Our Metal!
Call RHINO Steel Building Systems today at 940.383.9566. Learn more about the many benefits of a fire-resistant shop building kit from RHINO.
(Updated 11-6-2019. Originally published 12-15-2017.)