Why Do-It-Yourselfers Love RHINO Steel Buildings
Ever wonder if you could build your own metal building?
Yes, you can!
Over the years many individuals have elected to erect their RHINO steel building themselves.
All the pieces of the framing kit are prefabricated. All the primary framing bolts together with high strength steel bolts and nuts.
Everything arrives at the job site clearly marked for easy identification. RHINO metal buildings require no field cutting or punching. Even the clips are pre-welded for the customer's convenience during the steel building construction process.
A RHINO steel building kit really is much like a life-sized version of a kid's erector set.
What Are the Benefits of Building My Own Steel Building?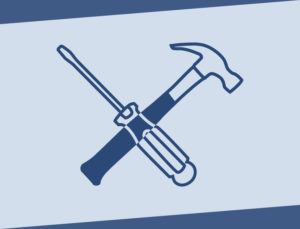 There are really three reasons to build your own metal building:
1. To save money
2. For the fun of it
3. Bragging rights
Naturally, if you are able to erect the structure yourself, you do not need to hire a steel erection crew. That saves a lot of money on the steel building construction process.
How Much Money Can I Save by Erecting My Own Metal Building?
Let's look at a typical example.
Our most popular sized structure is a 40' x 60' steel building with a 12' or 14' eave height. Erection crews generally charge about $4.50-$6.00 per sq. ft. to erect a steel building, including insulation and trim. By erecting a 2,400 sq. ft. building yourself— with a few helpful friends— you might save $10,800- $14,400.
What Support Materials are Available from RHINO?
A printed RHINO installation manual and DVD instructional video accompany each order. These construction aids take you through a typical steel building construction process from foundation preparation to peak trim installation – which makes it easy to build your own metal building.
Topics covered in the RHINO Installation Manual include:
• Safety tips
• Foundation preparation and anchor bolt installation
• Preparing for the delivery of the building kit
• Unloading and handling the steel building components
• The correct tensions for bolt and nut connections
• Step-by-step process of installing the primary framing (column and rafter beams)
• Bracing
• Secondary framing installation (girts and roof purlins)
• Applying wall and roof sheeting
• Adding insulation
• Trim and accessory installation
Easy-to-read field guides on installation procedures and accessory installation are also included on the plans. These details simplify construction for the do-it-yourselfer and the professional contractor alike.
If you have any questions during construction, call RHINO. Our steel building specialists bring years of metal building experience to the table. These proficient and skilled experts are just a phone call or e-mail away.
How Long Does it Take to Erect a Metal Building?
Every project is different, of course, but here are some general guidelines.
The 40' x 60' x 14' pre-engineered metal building we discussed earlier takes a three person crew about five days to construct. A 60' x 100' x 16' prefabricated steel building needs about seven days for three or four people to erect.
The larger the crew, the faster the framing goes up.
How Do I Know If I Can Handle the Framing Myself?
Ultimately, that is a question only you can answer.
We find do-it-yourselfers have little trouble erecting small to mid-sized structures themselves. Larger projects may require professional erectors.
However, we have also seen large commercial metal building projects where the employees successfully erected the building themselves. Volunteers in the congregation sometimes choose to build their own steel church building.
Study the RHINO Installation Manual. After reviewing the material, decide if you feel confident about how to build your own metal building or that you understand the steel building construction process.
Remember, a do-it-yourself steel building need not be an all or nothing-at-all endeavor. You can choose do only a portion of the construction yourself. For example, you might have a professional erection crew build the main framing and sheeting, then handle the insulation and interior construction yourself.
Have more questions about building your own RHINO pre-engineered metal building?
Call RHINO today at 940.383.9566. We can lead you through the whole steel building construction process, answering your every question about our DIY steel buildings.
If you decide you prefer to use a steel framing contractor, we will assist you in locating a professional erector near you.