Metal Buildings: The Best Building Value in Construction
We discussed the benefits pre-engineered steel buildings provide during the planning, designing, and ordering phase of a building project in the first part of this series.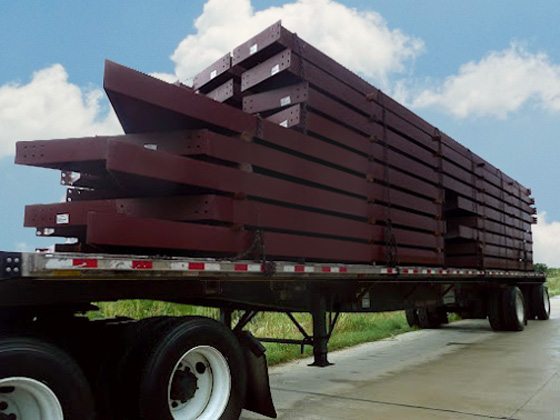 In this second part of the series, we will look at the advantages metal buildings bring to the construction phase.
Benefits of Pre-engineered Steel Buildings during Construction
Pre-engineered metal buildings make the framing erection quick and easy. On smaller projects, many individuals elect to erect the steel framing themselves— with the help of a few friends or family members.
Part 1 of this series listed 16 benefits of steel. Here are 20 more reasons to choose RHINO metal buildings:
17.  Simpler permitting process. Building officials familiar with— and confident in—pre-engineered steel framing.
18.  Fast shipping. Kit available for delivery in 4-7 weeks of order.
19.  RHINO ships from multiple factories across the U.S. The factory nearest the job site fabricates the order, reducing shipping costs.
20.  All components of the kit cut to length, welded into shape, drilled as needed, and clearly marked. No need to cut, weld, or drill in the field, saving time and money.
21.  RHINO's pre-welded clips eliminate time-consuming field welding or connecting.
22.  RHINO steel building components manufactured to strict tolerances governed by industry standards.
23.  Every piece of the steel framing kit promises consistent, verifiable quality. Every piece straight and true.
24.  Little waste with pre-engineered building systems (PEB) like RHINO. (With wood framing, lumber needs to be examined thoroughly to cull out inferior pieces which are warped, twisted, split, etc. Can be as much as 15%-20% of the order must be rejected.)
25.  Commercial-grade steel so much stronger than wood or light-gauge steel, far fewer pieces needed to build a much sturdier building.
26.  Pre-engineered metal buildings typically place columns every 20-25 FEET apart. Light-gauge steel construction normally places exterior studs 24 INCHES apart; wood framing typically places wall studs every 16 INCHES on center. Longer spacing means fewer pieces to assemble.
27.  Fewer pieces equal faster construction. RHINO steel buildings typically cut framing erection time by one-third or more.
28.  Less framing means less weight on the foundation. Most steel buildings require less concrete for the slab, saving more money.
29.  Detailed, easy-to-follow assembly instructions included with every order. RHINO includes both a manual and a DVD on construction.
30.  Simple, systematic, bolt-together steel framing system.
31.  Smaller, less experienced building crew needed, cutting construction costs. Do-it-yourselfers save even more.
32.  Faster framing erection of metal buildings means shorter, more predictable construction schedule.
33.  Faster erection means quicker occupancy or rental.
34.  Shorter construction time means less time paying builder's risk insurance, for even more savings.
35.  Less jobsite cleanup after construction. Instead of paying to have piles of wasted lumber hauled away, any steel scrap remaining can be sold to a recycling center.
36.  Most practical building system available today.
RHINO-Tough Steel Building Streamline Construction
Pre-engineered steel buildings are quite simply the smartest way to build. The advantages of choosing prefabricated metal buildings trump all other building system choices.
RHINO prefabricated metal buildings eliminate problems, slash time, and save money on every phase of construction.
Isn't it time you found out what a RHINO steel building can do for your bottom line?
Call RHINO now at 940.383.9566 for details or a free quote.
Also see: