Stella's Snow, Sleet, Wind, and Floods Brought Havoc
Last week Winter Storm Stella dumped one to almost five feet of snow across much of the Midwest and Northeastern U.S., as well as parts of Canada. Sixteen people in the U.S. lost their lives in the monstrous March 2017 storm.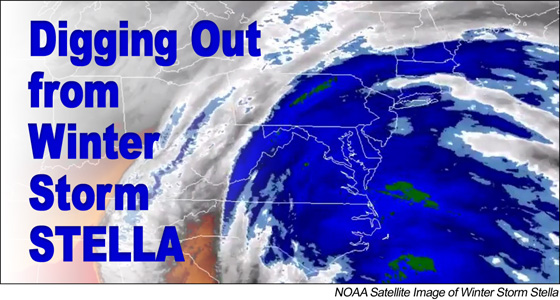 Many coastal areas in New England endured Stella's hurricane-force winds. Trees and branches buckled and broke. Two homes under construction collapsed. Over 200,000 people lost power. The winds drove coastal waters ashore in New Jersey, producing tidal flooding along seaside towns.
Stella's onslaught ground several major cities to halt, including Boston and New York. People found themselves stranded, with over 6,000 flights canceled and public transportation at a standstill.
Bombogenesis?
Stella officially underwent an unexpected rapid strengthen known as "bombogenesis" from Monday to Tuesday.
Weather watchers measure strength by the central pressure of a storm. A drop of over 24 millibars or more of pressure within 24 hours rates the storm as bombogenesis, also known as "bombing out." According to the Weather Channel, Winter Storm Stella lost 31 millibars in just 19.5 hours.
Stella's Intense Snow Amounts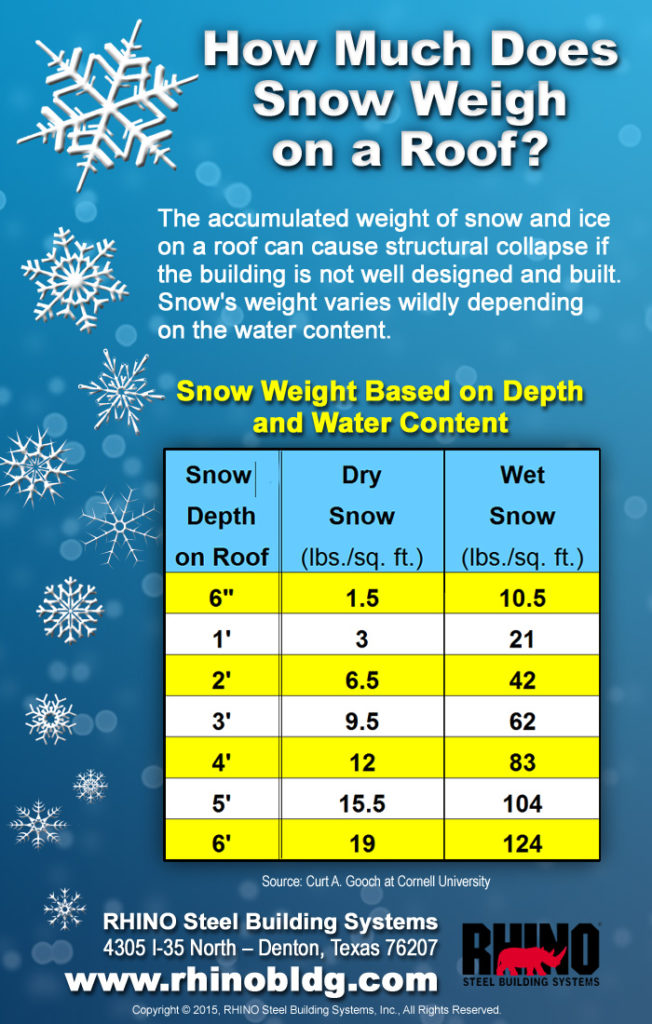 Parts of eighteen states in the U.S. received a foot or more of snow and ice from Stella. According to the Weather Channel reports, the maximum-recorded snowfall amounts within each state include:
58.0 inches in Bolton Valley Ski, VERMONT
48.4 inches in Hartwick, NEW YORK
34.5 inches in Oakland, PENNSYLVANIA
23.6 inches in Stratham, NEW HAMPSHIRE
22.0 inches in Lisbon Falls, MAINE
21.5 inches in Granville, MASSACHUSETTS and Elmwood Park, WISCONSIN
21.0 inches in Middletown, CONNECTICUT
20.3 inches in Vernon, NEW JERSEY
16.0 inches in Elgon, WEST VIRGINIA
15.0 inches near Wurtsmith Airfield, in MICHIGAN
14.3 inches near Waukegan, ILLINOIS
13.0 inches in Ringsted, Iowa, and Duluth, MINNESOTA
12.0 inches near Geneva, OHIO, and Hammond, INDIANA, and Burrillville, RHODE ISLAND, and Bittinger, MARYLAND
Imagine the weight of that much snow!
According to FEMA (the Federal Emergency Management Agency), a foot of snow exerts a pressure of 3 to 21 pounds-per-square-foot, depending on the moisture content of the snow.
Using FEMA's figures, Winter Storm Stella's snow in Bolton Valley Ski, Vermont, would have added 14.5 to 101.5 pounds-per-square-foot to a structure's roof!
Is your building up to the challenge of that much snow?
RHINO Steel Buildings Stood Up to Stella
In light of recent mega-snowstorms like Winter Storm Stella, it is impossible to overemphasize the importance of sufficient snow load protection in snow-prone areas.
RHINO Steel Buildings Systems stand up to the challenge of monster storms like Stella. In fact, we have not received a single report of damages to a RHINO building inflicted by this phenomenal winter storm— nor by Winter Storm Argos a few months earlier. (Neither were there any reports of damage imposed to RHINO structures by Superstorm Sandy when it bashed many of the same areas in 2012.)
Our pre-engineered steel buildings meet or exceed all current local buildings codes—guaranteed— for the lifetime of the structure.
Steel boasts the highest strength-to-weight ratio of any building material. Steel's strength provides built-in resistance to damages from screaming winds, voracious termites, sizzling lightning, shifting earthquakes, and destructive fires.
Where strength matters, trust RHINO.
Learn more about the many benefits afforded by RHINO metal buildings. Call RHINO today at 940.383.9566 for building tips, free information, or a no obligation quote. Chat about your next building project with an experienced RHINO steel building specialist.