This website is the culmination of many months of planning, preparation, and execution. We hope you'll agree it was worth the wait.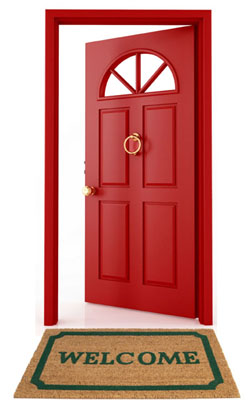 The new RHINO website contains more information with several pathways to specific material, to make access as quick and easy as possible for our visitors. We have an expanded photo gallery on the new website and will be updating it with new pictures as they become available.
We want your input and participation.
We appreciation your input and value your comments. Please feel free to make any recommendations for improving our web content or to ask questions about our metal building products or services.
This is just the first in a series of blogs we hope will enlighten and entertain our readers. We will publish blogs about the steel building industry in general, our products in particular, or specific RHINO metal building projects. If there are any topics you would like to see included in an upcoming blog, please feel free to mention it. We will do our best to comply.
In addition to the blog, we will also be periodically publishing an electronic newsletter with news, information, building tips, and project stories, so be sure to sign up for a free RHINO newsletter.
Our customers are hooked on RHINO.
We never forget that our success depends on the patronage of our loyal customers. Customer satisfaction is our number one priority. By concentrating on providing the best possible metal building systems at a very competitive price— and providing the greatest customer service in the industry— we have seen unprecedented growth. In fact, over 39% of our orders for the past 12 months have been generated by repeat customers or those referred to us by satisfied RHINO clients. We strive to honor that trust by continuing to provide excellent service before, during, and after the order.
We would like to take this opportunity to thank our customers for their business and their loyalty. Many of these clients have become true friends over the years and we greatly appreciate their business.
Please feel free to send us photos of your RHINO buildings so we can include your project in our blog, newsletter, or website photo gallery. We would love hearing from you about your RHINO building experience.
We hope you really enjoy the new RHINO website.
For more information on RHINO steel building products, please call and speak to one of our steel building specialists at 940.383.9566.