Are Hurricanes Getting Worse Every Year?
Let's take a quick look at some basic hurricane facts.
What is the Difference between Cyclones, Hurricanes, and Typhoons?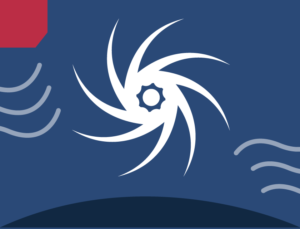 Whether storms are called hurricanes, cyclones, or typhoons depends upon where the storm originates:
Hurricanes form over the North Atlantic Ocean or the Northeastern Pacific.
Cyclones start in the South Pacific or Indian Ocean.
Typhoons form over the Northwest Pacific.
Occasionally, a Pacific-born hurricane crosses over the International Date Line.  If it does, the storm retains its original hurricane name, but becomes a typhoon.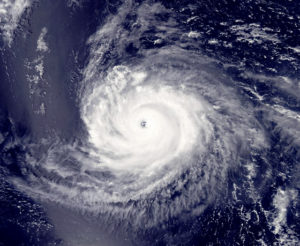 For example, in 2006, Hurricane Ioke passed over the International Date Line as a Category 5 hurricane.  The storm then became Typhoon Ioke.
Interesting to note is the sheer power of this monster storm:
Ioke meandered across the Pacific for seventeen days.
It reached Category 5 status three different times!
Ioke also claims the lowest barometric pressure ever recorded in a Central Pacific storm: 915 millibars.
Hurricane/Typhoon Ioke reached 160 mph wind speed at its peak.
U.S. Hurricane History Started with Columbus
The first record of a U.S. hurricane was in 1495.  Christopher Columbus and his crews encountered the storm on their voyage to the New World.
On his fourth voyage to the New World in June of 1502, Columbus anchored in a natural harbor in Hispaniola (now the Dominican Republic). Columbus warned the local governor that he believed a huge storm was imminent.
Publicly laughing at Columbus's prediction, the governor ordered a fleet of treasure ships to leave immediately for Spain. They sailed directly into the fierce hurricane.
Twenty-five ships sank in the storm. Four ships managed to limp back to Hispaniola; only one ship arrived in Spain. Over 500 lives were lost in the storm.
Tucked in on the far side of the island, Columbus' four ships survived with little damage.
Ignoring hurricane facts can be deadly.
When is Hurricane Season?
Officially, the Atlantic Hurricane Season runs from June 1 through November 30 of each year. According to NOAA's National Hurricane Center, the peak hurricane activity tends to be from mid-August to late October.
However, this season seems to have jumped the gun a bit.
The National Hurricane Center christened the first tropical storm of 2020 as Arthur on May 17.  A second storm, Tropical Storm Bertha, approached the coast of the Carolinas on May 26.
When does a Tropical Storm become a Hurricane?
Tropical depressions form on the African coastline during the heart of hurricane season.  These depressions pass over the Cape Verde Islands as they churn across the Atlantic.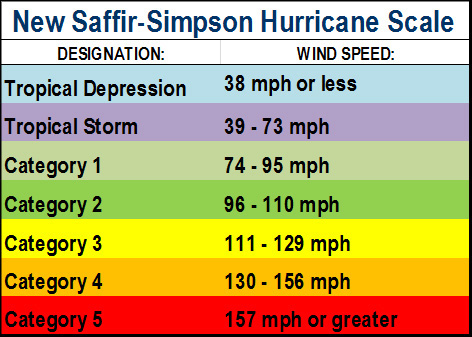 The Saffir/Simpson Hurricane Scale, developed by wind engineer Herb Saffir and meteorologist Bob Simpson, classifies the intensity of a storm by its sustained wind speed.  (The National Weather Service designates a "sustained" wind speed as the average wind measured at 33-feet above ground for one minute.)
Meteorologists label hurricanes Category 3 and above as "major" hurricanes.
Tropical depressions receive a name when they reach the tropical storm status with sustained winds speeds of 39 mph or more.
More Hurricane Facts: What's in a Name?
A milestone in hurricane history began in 1950.  In that year meteorologists began naming tropical storms to reduce confusion during simultaneous storms.  The naming method evolved along this timeline:
The first storms received phonetic names. Based on the military's radio alphabet designation, developed in 1941 for the Army and Navy, meteorologists named storms Able, Baker, Charlie, etc.
In 1953, weather experts began designating tropical storms by alphabetical female names.
Starting with the 1978 storm season, alternating male and female names were applied to each tropical storm.
Six separate lists of available storm names exist.  Each list covers one year.  In the seventh year, the rotation repeats.
Worst Hurricanes in U.S. History
If a hurricane is exceptionally deadly and destructive, that storm name retires.
Sadly, over 90 Atlantic storms have reached such devastating levels.
Atlantic storm names retired in recent years include:
Florence and Michael (2018)
Harvey, Irma, Maria, and Nate (2017)
Matthew and Otto (2016)
Erika and Joaquin (2015)
Ingrid (2013)
Sandy (2012)
Irene (2011)
Igor and Tomas (2010)
Ike, Gustav, and Paloma (2008)
Dean, Felix, and Noel (2007)
Dennis, Katrina, Rita, Stan, and Wilma (2005)
Charley, Ivan, Jeanne, and Frances (2004)
Fabian, Juan, and Isabel (2003)
Isidore and Lili (2002)
Allison, Iris, and Michelle (2001)
Keith (2000)
Four of the worst hurricanes in U.S. history caused the 2017 hurricane season to be the most expensive to date.  Hurricanes Harvey, Irma, Maria, and Nate inflicted almost $272 billion in damages in the U.S. and Puerto Rico.
Katrina alone cost over $160 billion.
Deadliest Hurricanes in U.S. History
The U.S. hurricanes with the greatest number of deaths include:
The Great Galveston Storm in 1900, with over 12,000 fatalities
Hurricane Maria in 2017, with almost 5,000 reported deaths
The Okeechobee Hurricane of 1928, with an estimated 3,000 deaths
Hurricane Katrina in 2005, with 1,833 fatalities
The Great October Storm of 1893, where nearly 1,400 people perished in one Louisiana village
Are Hurricanes Getting Worse?
Looking at these hurricane facts, you have to wonder are hurricanes getting worse over time?  Are we experiencing consistently stronger hurricanes?  Is global warming increasing the number of hurricanes per season?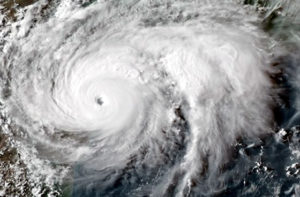 NOAA addressed these recent hurricane facts and concerns in a recent article in the Bulletin of the American Meteorological Society.  According to their predictions:
Rising sea levels will cause greater coastal flooding during tropical storms and hurricanes.
Rainfall amounts produced by tropical storms and hurricanes will likely be 10% – 15% higher, increasing flooding.
Tropical cyclone intensity will increase 1% – 10%, with higher peak winds and lower central pressures.
In addition, another recent study found evidence that Atlantic hurricanes since 1982 show a marked increase in how rapidly storms intensify.
However, NOAA admits uncertainty about changes in the total number of annual storms during the coming century.
2020 Hurricane Predictions
Each year, NOAA climatologists forecast the coming hurricane season.  Their prediction for 2020 is:
13-20 storms will become named tropical storms
6-10 storms could reach hurricane strength
3-6 of the hurricanes could become major hurricanes
Conclusion
Regardless of future storm predictions, the bottom line is this: tropical storms and hurricanes are destructive and deadly.  Consequently, construction in coastal areas demands strong, hurricane-resistant buildings.
Risking your building investment— or your life— by choosing a substandard building system is not an option.
Stronger Hurricanes Demand Stronger Buildings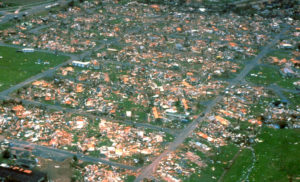 RHINO buildings create sturdy, adaptable, and economical structures.  Our prefab steel structures work for agricultural, aviation, commercial, industrial, and personal use.
All RHINO pre-engineered steel buildings are guaranteed to meet or exceed every current building code in your area— and for the LIFETIME of the structure!
For example, consider Dade County, Florida.  Because of the devastation inflicted on the region by Hurricane Andrew in 1992, Dade County has the toughest building code in the U.S.
Yet RHINO has never been refused a building permit— not even in Dade County, Florida. 
Let a RHINO metal building specialist answer all your questions about our sturdy, damage-resistant prefab steel structures.
Please call 940.383.9566 now for more information about storm-resistant homes.
(Updated 6-3-2020.  Originally published 8-2-2016.)