Prefab Storage Buildings and Self-Storage Buildings for Home and Business
When considering storage options, people return again and again to metal storage buildings.
RHINO Steel Building Systems has steel storage sheds for sale that provide optimal protection, the highest quality, and of course, the RHINO Difference.
Metal Storage Buildings Provide Protection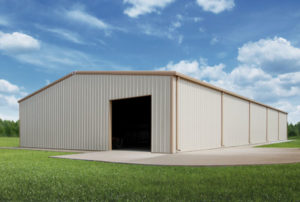 Steel storage buildings are the best option for protecting your valuable possessions. Whether you are storing furniture, surplus business inventory, farm equipment, or any other important items, you can trust that RHINO storage buildings will withstand all challenges.
When harsh conditions threaten, nothing holds up against the elements quite like RHINO's strong, durable prefab steel sheds for sale.
Our metal storage building kits protect against all kinds of weather conditions. You can be sure that your metal building will not topple in high winds, leak in driving rain, produce condensation, breed harmful mold, or allow pests or termites to invade.
RHINO metal storage buildings also withstands damage from lightning, snow, fires, and earthquakes better than any other building system.
Easy-to-Assemble Storage Building Kits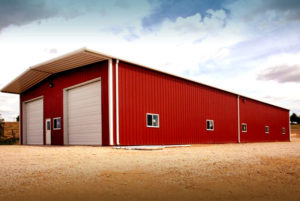 RHINO creates prefab storage buildings for your specific needs. Your order ships from the nearest factory directly to your job site.
You will find that RHINO steel storage buildings are simple to assemble and very affordable.
Every component of a RHINO prefab storage building is:
Cut to the proper length
Welded to the correct shape
Drilled for quick bolt-together connections
Painted to protect against the elements
Clearly marked for easy identification
Your metal storage shed arrives at your job site ready to unload and assemble.
The Highest Quality Self-Storage Buildings
In addition to personal storage buildings and sheds, RHINO also serves the commercial industry with attractive steel self-storage buildings.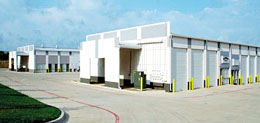 Our metal self-storage structures provide the strength, dependability, durability, and versatility self-storage business owners demand.
When you choose RHINO metal storage building kits, you know you are receiving the highest quality structure available on the market.
RHINO's metal storage building kits, metal sheds, and self-storage structures are strong and durable. Our storage building kits will meet or exceed all current local snow, wind, and seismic loads—for the lifetime of the structure.
In addition, RHINO's exclusive die-formed ridge caps precisely fit the shape of the roofing panels, providing a tight seal.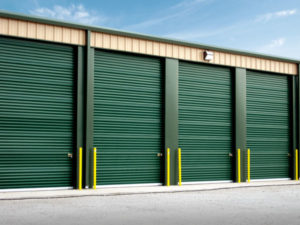 Our overlapping roof and wall panels also generate a tighter seal for all RHINO prefab storage buildings and sheds. This creates a stronger seam and comes with a 25-year warranty.
All RHINO metal storage buildings come with special formed-base trim designed to eliminate rust issues.
In addition, RHINO's insulation options provide even further protection— and long-term energy savings.
RHINO easy-to-assemble self-storage buildings can be finished in colorful steel panels, brick, stone, or any other common exterior finish needed to complement the neighborhood.
We also provide open-air and enclosed units for RV and boat storage.
The Best Steel Storage Buildings and Service
RHINO's first-rate structures, years of expertise, and top-notch customer service set us apart from the common herd of storage building suppliers. We call it The RHINO Difference.
Our expert metal building specialists work with you to create the perfect prefab storage buildings and self-storage buildings for you. We design and produce RHINO structures to fit your specific needs exactly.
Experience the RHINO Difference Firsthand
If you are looking for high-quality storage buildings, steel sheds, or self-storage structures, please call RHINO today at 940.383.9566 for more information and a free quote.