Metal Building Doors and Trim
RHINO Steel Building Systems presents a wide selection of metal doors for large openings and personnel entries.  You are sure to find just the right steel building doors and metal building trim in our available selections.
WALK IN METAL DOORS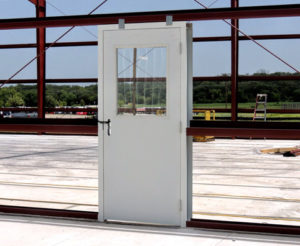 RHINO offers a variety of metal buildings doors, including 30"x70", 40"x70" single doors and 60"x70" double doors.
You may choose from three styles of steel building doors in white or bronze. Our steel doors are available with or without glass openings.
All of our doors come standard with insulation, lever-style lock and key, a steel frame, and a threshold. In addition, options include heavy-duty door closers, panic device and hardware, and deadbolt locks.
STEEL OVERHEAD DOORS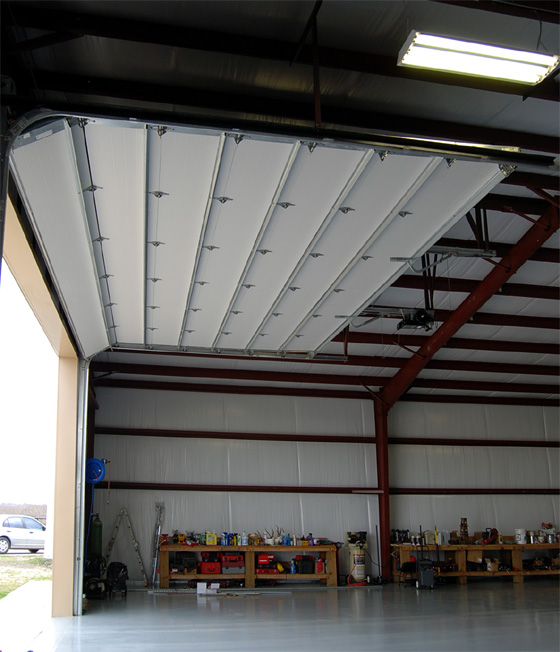 RHINO also offers your choice of overhead metal doors.  Our overhead doors are available in both sectional and cylinder drum style.
Your style choices include a wide variety of materials and sizes up to 36' wide.  In addition, our overhead metal building doors are available with or without windows.
You may choose from manual or electrical lifting systems for your overhead doors.
Order your steel framed opening to coincide with the appropriate door size.
All RHINO steel building doors may be insulated.  If you desire, our doors can be wind-certified to meet or exceed your local building codes.
Just tell us your requirements. Our friendly and experienced building consultants will assist you in choosing the best steel building doors for your specific application.
HANGAR DOORS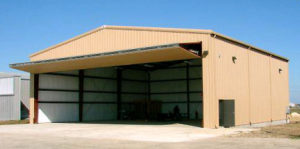 For aircraft hangars—or farm or industrial buildings which require large equipment—RHINO's most popular overhead steel building door sizes are 45' wide and 60'.
However, hangar doors for metal buildings are available from 24' wide to 70' in wide.
Bi-fold steel building doors are offered with optional hydraulic lifts.
If you prefer, you may also choose sliding hangar doors as an option.
All RHINO's hangar doors can be insulated and certified wind-rated to satisfy or exceed the building codes in your area.
FRAMED OPENINGS
Framed openings can be factory located at the location of your choosing on your building. This saves time and labor in the erection process on the job site.
Larger metal building door frame openings can be prefabricated to accommodate virtually any steel building doors, such as large bi-fold doors or sliding doors for aircraft hangars or for large equipment storage, like trucks or farming equipment.
METAL BUILDING TRIM
A standard RHINO steel building kit includes matching metal building trim for one opening up to 30' wide.  Additional metal building door trim around personnel metal building doors, windows, overhead doors, and open entrances is available as an option.
CALL RHINO NOW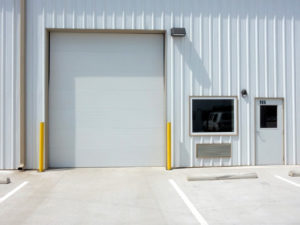 RHINO's staff of experienced metal building specialists will answer any questions you may have about our steel building products.  They will also assist you in selecting your metal building, including doors, openings, metal building door trim, and other available options
Please call RHINO today at 940.383.9566 to discuss your upcoming building projects with one of our helpful steel building experts.