If you are looking for a local steel building supplier, RHINO Steel Building Systems is the one for you. We provide steel buildings all across the United States, with multiple shipping points across the country to ensure that your local metal building is delivered as quickly as possible.
Local Steel Buildings, in all 50 States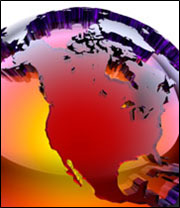 When searching for local metal buildings for sale, it can be difficult to find the perfect company for your project. Steel buildings can be found in all price ranges and with varying degrees of quality, so choosing the right company is key. RHINO Steel Building Systems is a trusted source for local steel buildings all across North America. For years we have been delivering durable and reliable steel buildings to happy customers all over the U.S., Canada, and Mexico.
Whether you are looking for a local steel building in Hawaii, Maine, Alaska, or Ontario, RHINO has you covered. Our steel is made to handle all weather conditions and challenges, no matter where you are. Whether your metal building must face extreme heat, icy conditions, heavy storms, or anything in between, you can trust that a RHINO steel building will hold strong. Our buildings are guaranteed to meet all local building codes for the lifetime of the structure.
RHINO steel delivers to all 50 U.S. states. Our many shipping points provide quick delivery, and we ship directly to your job site. We also have resale certificates for all 44 states that charge sales tax. No matter where you are located in North America, our local steel buildings are the perfect option for your project.
Trust RHINO
RHINO doesn't just make reliable buildings — you can rely on our experienced specialists, as well. We provide the best customer service in the industry, with 30% of our orders coming from past buyers or those referred by happy customers. Wherever you are, you can speak to one of our building specialists who will personally help you create the ideal metal building for you and your area. Call us at 940.383.9566 to get started on your next steel building today and experience the RHINO Difference!