Metal Buildings in florida
For metal buildings in Florida, look no further than RHINO Steel Building Systems. RHINO's Florida metal buildings are reliable, strong, and ready to handle anything — including the Florida heat!
We Know Florida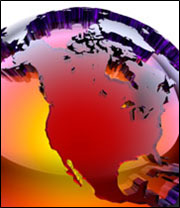 Every U.S. state is unique, which means that they all have their own unique challenges. RHINO steel buildings can stand up to all kinds of weather conditions, making them the ideal metal buildings for Florida.
Florida is known for its extreme heat. RHINO's premier insulation systems include thermal breaks and extra-strength vapor barriers to increase energy efficiency. The Pro-Value Insulation Package is perfect for Florida metal buildings. This package delivers extreme heat protection and cuts summer energy bills in half. Furthermore, we offer roof color options that help reflect sunlight, cutting down on the heat even more.
Hurricanes are another common challenge that metal buildings in Florida must face. Thankfully, steel framing has the strongest strength-to-weight ratio of any building material, helping it withstand high winds. Furthermore, RHINO steel buildings can be specifically designed for optimum hurricane-resistance. Creating a building with a low profile, few openings, impact-resistant windows, and a brick exterior (the exterior material most impact-resistant to hurricane debris) will make your Florida steel building the most hurricane-resistant it can be.
The RHINO Difference
RHINO offers the highest quality, strongest steel on the market. RHINO's steel is ideal for metal buildings in Florida, but it's about more than just having the best materials — it's also about having the best customer service. RHINO has received an A+ rating with the Better Business Bureau, and over 30% of our orders come from repeat buyers or referrals from happy customers. We value our relationship with our clients, and our team will work with you to create the perfect steel building for your needs.
Are you in need of a sturdy metal building in the Florida area? Talk with one of our specialists today about designing something that has all the features to handle the Florida heat, withstand hurricanes, and meet all of your needs.
Call us today at 940.383.9566 to build the perfect Florida metal building and experience the RHINO Difference for yourself.