Looking to build metal buildings in Austin? RHINO Steel Building Systems has the best product on the market.
Perfect for Austin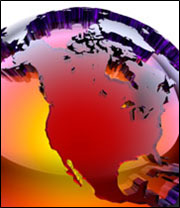 Austin is one of the most unique cities in the U.S., and RHINO offers unique features that are ideal for Austin metal buildings.
Austin's hot summers could provide a challenge for many types of industrial buildings, but RHINO's thermal breaks and extra-strength vapor barriers promote energy efficiency. Furthermore, RHINO's insulation options help keep things cool. The Pro-Value Insulation Package, in particular, helps Austin steel buildings resist the heat and can cut summer energy bills in half. This package is the best way to keep energy costs down in the summer, meaning you'll save money every year and significantly reduce operating costs. RHINO also offers an array of roof color choices, allowing you to choose a color that will best reflect the heat.
RHINO Steel Building Systems maintains shipping points all across the U.S., so your Austin metal building will be delivered fast and shipping costs will stay low.
Experience the RHINO Difference
Working with RHINO on your Austin steel building means more than just having the strongest steel or the best custom features. You'll also experience RHINO's top-notch customer service. RHINO building specialists are highly experienced and well-trained to help you with everything you need. We are there to guide you, every step of the way. In fact, 30% of our Austin metal building orders are from repeat buyers or people referred by past customers — we value our clients, so working with us is always a great experience.
Want to experience the RHINO Difference for yourself? Call us today at 940.383.9566 to speak with a specialist about creating the perfect Austin steel building for your needs.