Where the Old West Meets That Old Time Religion in a Metal Barn
The rural barn look is probably the main reason cowboy churches choose metal buildings for their sanctuaries and auxiliary buildings. However, the rustic farm and ranch appearance is only one of the advantages pre-engineered steel buildings provide for cowboy church construction.
Boots and Bible Believers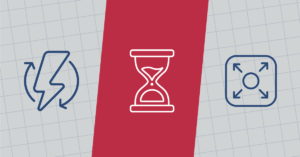 So what is a "cowboy church"? Basically, it is a ministry deeply rooted in our Western heritage.
Cowboy churches typically offer a simple, laid-back atmosphere in a rural setting. There is no dress code. It is a "come as you are" mentality that shuns pretension. Everyone is invited; everyone is welcome.
Cowboy churches are friendly, family-oriented places of worship. Services often include a country or bluegrass band. Members are close-knit. Many services start with welcoming hugs, and end with casual chatting among members. A stock tank usually serves as a baptismal.
Many people attending cowboy churches enjoy ranching or farming lives. Some own horses and like to rope and ride— even at church.
However, the largest portion of the congregation normally comes from diverse non-equestrian backgrounds. These members just love the simple "down-home" feeling, and easy acceptance common in cowboy churches.
The Scope of Cowboy Ministries
Although cowboy churches began over 40 years ago, the trend has flourished in recent years. Today over 1,000 cowboy ministries exist across the U.S. from Alaska to Florida. The largest one, the Cowboy Church of Ellis County in Waxahachie, Texas, has a Sunday attendance nearing 2,000.
Texas boasts the majority of these Western-style worship centers. In fact, there are so many Lone Star State cowboy churches that two Texas seminaries now offer courses in cowboy church ministry!
What Makes Cowboy Churches Choose Metal Buildings?
The benefits offered by prefabricated steel buildings appeal to all types of churches, including cowboy ministries. These advantages for church construction include:
Low Costs: Good stewardship demands that every church "count the cost" for church expenditures— especially building budgets. Affordable to build, pre-engineered metal buildings offer a low cost-per-square foot. Operating costs are lower, too. Steel buildings save money on insurance, utilities, and upkeep.
Open Interiors: Naturally, those with a Western mindset value wide, open spaces. Only pre-engineered steel buildings provide the unobstructed, clear and open interiors favored by cowboy churches.
Quick Construction: The factory cuts, welds, drills, paints, and marks each piece of the building's framing before delivery. Steel buildings arrive at the church site ready to assemble.
Easy Assembly: Many rural church members are experienced do-it-yourselfers. Therefore, churches often choose to erect their own metal buildings to further stretch the building budget.
High Durability: Metal buildings stand up to weather extremes and the passage of time far better than wood structures. Pre-engineered steel structures resist damage from lightning, snow, rain, wind, termites, mold, and earthquakes better than other building methods.

Remarkably Eco-Friendly: Outdoorsy people who love the land also want to preserve it. As the most recycled material in the world, steel buildings protect the environment. Steel buildings are green buildings.
Depend on RHINO Metal Buildings for Church Construction
Cowboy churches choose metal buildings for sanctuaries and much more. These rural ministries often include covered pavilions, open rodeo or riding arenas, and stables for church equestrian activities. Larger ministries may even add barns, bunkhouses, gyms, and other facilities for youth camps.
Whatever your church building needs, call RHINO Steel Building Systems today. Headquartered in Denton, Texas, RHINO ships from locations all across the U.S. to keep freight costs low.
Discuss your church construction project with a RHINO metal building specialist by calling 940.383.9566 now. They will answer all your questions and offer money-saving suggestions on your project.